Consequences of capturing crime
January 21, 2022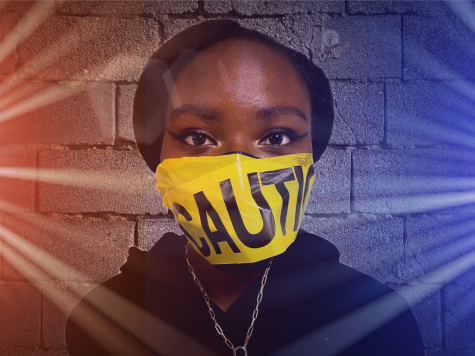 While emotional impact is prevalent in the online world, the world of social media is one that millions of teenagers nationwide call their home.
This seemingly innocent pastime allows some an opportunity to flaunt some dangerous behavior. Most, if not all, students at DGS are connected through the social media applications Snapchat and Instagram, and many of these students commonly witness images containing illegal substances or activities. This has become commonplace in the realm of high school social media; certain peers post less than flattering images of themselves, and onlookers let them post said images, with no consequence whatsoever.
Students have always been told of DGS' strict policy on being caught on camera with alcohol or other illegal things; if you're caught, you could lose your privilege to participate in school activities and sports teams among other consequences. The constant reiteration of this rule does nothing to deter these posters; however, as no consequence is given for these images. The fact of the matter is that no fellow students are reporting these images to the school proper.
This risk of posting could potentially leave a stain on the future of these students if any images get intercepted or reported. It's common to question why these students choose to take this risk, despite all of the consequences posed against them. Senior Diego Anguiano shared his thoughts on why certain students disregard the potential consequences and post these images.
"I think it's mostly for personal gain; it's not something where people take into account the repercussions of their actions, especially in the moment," Anguiano said.
There are certainly many reasons for a lack of reporting many have experienced. Snapchat in particular includes a feature where only people selected by a poster can see specific images, which can create peer pressure and guilt in those who see the picture, as they have been expressly trusted by the poster to keep a secret. The social implications of reporting someone for such a serious offense are massive to the reporter.
As much as the school likes to encourage this behavior, students wouldn't be able to survive in the social climate of high school if they reported this behavior. Being known as a "snitch" among the student body is a terrifying thing to think about, and an even scarier thing to have come true. Most students just let it slide, knowing the inevitability of the existence of the posts.
Counselor Corey Rasho commented on why she believes that onlookers allow this behavior to go unpunished.
"It's sad, yeah, but the social environment of the school probably pressures students into keeping these secrets. Going against a potential close friend is a tough thing for young kids to do," Rasho said.
This side of social media has settled in the world of high school near permanently; there is no real way to stop this posting.
This is not a call to action to guilt students into reporting their friends or ruin relationships, merely an exploration of this largely undiscussed aspect of teenage social media. No matter a student's view on peer drug use, all can identify that the most important takeaway from constant talks of drug use and abuse is to stay safe.