Women diversifying the STEM field, one opportunity at a time
December 7, 2018
Science, Technology, Engineering and Math. These are the four components that make up the STEM field. DGS has multiple STEM-related clubs and classes open for anyone and everyone to join. However, the number of males wanting to take part in the classes and clubs is significantly higher than the number of females. Some DGS students, staff and alumni believe that this may be due to the stigma against women in the STEM field. 
With about an 85 to 15 percent ratio of males to females in the STEM classes here at DGS, Mark Molinari, a teacher at DGS with a degree in technology education, elaborates on the numbers of males to females that he has in his classes.
"I've had a few classes where [the number of female students] has been more than that, but I think when you average it all out, there are still a lot of girls that are missing [from the STEM classes], and it's still a pretty big discrepancy, in that [the number of female students] is nowhere close to what it should be," Molinari said.
Molinari has felt that the few female students he has are very confident and are able to keep up and compete in his class with the male students very well. He believes that it is the females who are more wanting to dominate the males when doing work in class.
"I think the girls when they do really well, I actually find them to be a little bit more brash about their [work in class], or brash about the excellence they feel like they've achieved over the boys. It's a little bit more in reverse if you could play that song," Molinari said.
Many females at DGS enjoy being apart of the competitive nature that comes along with the STEM field, especially that of the DGS STEM field.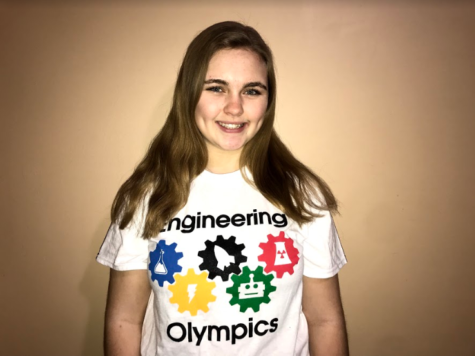 DGS senior Ashley Wills did not start taking interest in STEM until last year when she had the opportunity to compete alongside three boys in the Engineering Olympics at College of Dupage. Wills and her team competed against one other team from DGS and twenty-four other teams from the area. Wills describes her experience of being the only girl working alongside three males in a STEM environment.
"I feel that being the only girl on a team of boys was intimidating at first because I feel that boys have a bigger presence in the [STEM] field than girls, however, the presence of girls is growing. I feel that being a girl made me feel that I had to contribute a substantial amount [moreso than the male members of the team] in order to feel that I belonged prior to the event however when our team was competing I realized that regardless of my gender I was able to contribute to my team," Wills said.
Wills's team ended up taking sixth place in the Engineering Olympics and took first place in one of the challenges.
DGS also has four major clubs geared toward the STEM area. Two of those clubs are Research Club and Math Team. Olivia Yesker, a junior at DGS, is an active member in both. She is also involved in the STEM field by taking extra science classes and strives for excellence by taking higher level advanced math courses at DGS.
Yesker has felt some discrimination for being a female in her time interacting in the STEM field. Through her years being involved in these clubs, she feels that sometimes her opinion and skill can be overlooked due to her being a female.
"I've had some, mostly male, teachers and classmates that have discouraged me in small ways. When I've offered help with math or chemistry, to various guys, they've given me a sort of look of confusion. I also feel like some of the male voices within my math class [and] science classes or math team can overshadow mine," Yesker said.
When asked how those moments of discrimination affect her ability to perform in her activities,  Yesker elaborates on how she does not let these moments discourage her, instead, she uses them to drive her to improve her own abilities and push forward in science and mathematics.
"It's given me a sort of drive to say 'screw you' [because] I know my capabilities and if [the males who discourage me] don't want to listen it's [their] own loss. I feel like a lot of my success in STEM-related classes and clubs comes from spite," Yesker said.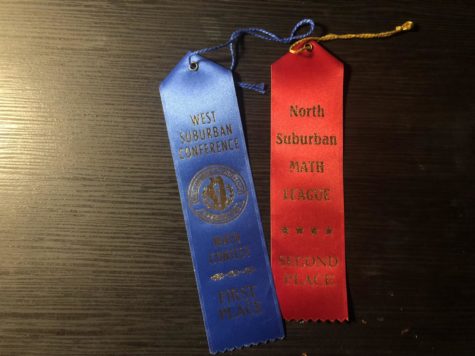 DGS alumni also feel that there is discrimination toward women in the STEM field based on stereotypical aspects of how women are supposed to act, or what they are supposed to wear. Antionette Calles, a graduate of the class of 2008 at DGS, has experienced moments like those later in her life during her time as a data analyst in an all-female ops team while working for a cybersecurity company within a recurring revenue organization.
"I think that at times, misogyny came out in subtle ways such as commenting on how feminine my outfits were or weren't. A coworker jokingly asked me once if I 'owned anything that didn't make me look like a lesbian', but I didn't take it as an insult because why should I? I did notice that my treatment was better as I lost more weight and dressed more feminine," Calles said.
Although she did receive discrimination for being female, Calles also did learn from her male co-workers and enjoyed being able to succeed alongside them. She even had the opportunity to absorb the position of one male co-worker after he left for another job.
Calles takes pride in being a woman in the STEM field and is proud of the accomplishments she made while being in a male-dominated environment. "I took pride in being a woman in a place surrounded by mostly male minds and our little all-women ops team really kicked butt and the company knew that," Calles said.
Being in an all-female STEM environment's can be beneficial for younger girls just getting into the field, in order to establish comfortability and support.
Freshman at DGS Ysabel Pakowski firmly believes in that idea. She took part in a program called 'Girl's Who Code' form sixth grade to eighth grade. The program's goal is to get women involved in the STEM field and to provide a sisterhood-like environment for young girls just getting into STEM. The classes are taught by women currently also working in the STEM field.
Pakowski feels that by being in an all-female STEM environment was a positive experience where she had much support. She also believes that societies stigma against women in STEM, although still there, is improving due to programs like the one she participated in.
"I feel I did receive more support due to being around females. In other situations where there are not just women, things will be different. I do believe women have to be able to have confidence and be proud of what they have done no matter who is in the room. Society does have a stigma against women in the STEM field, but it has gotten better due to the programs starting and people becoming aware of this problem," Pakowski said.
Pakowski would like our DGS community to continue to be open-minded about female participation in STEM activities and would love to see the making of clubs and activities like 'Girls Who Code' in the future of DGS.
"Our community and DGS could continue to promote and support/create more STEM classes and clubs. [Specifically], a club that could mimic Girls Who Code, with women supporting each other and learning about coding," Pakowski said.