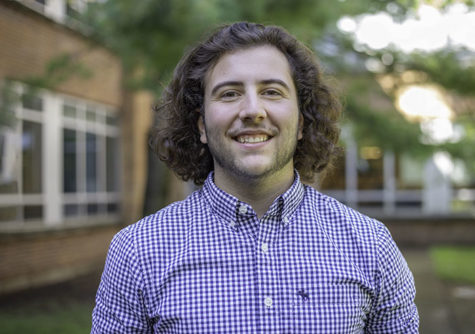 Phillip Pakowski is a senior at DGS and is the Print Sports Editor for the Blueprint. He loves sports and has been playing lacrosse since his sophomore year and has played on varsity since his junior year. He is also involved in clubs and activities such as Unified Special Olympics, Snowball and JKB.
Next fall Pakowski plans on attending a four-year college where he will major in biology and kinesiology. Outside of school Pakowski plays travel lacrosse. He also enjoys watching sports in his free time.
Pakowski often volunteers at the PADS event and is going on his second year of coaching Special Olympic basketball for District 99. He enjoys volunteering and working with special education students.
Phillip Pakowski, Print Sports Editor
May 07, 2019

Girls lacrosse seeks exposure

(Story)

Apr 30, 2019

Boys track changes routine to seek improvement

(Story/Media)

Apr 24, 2019

Track and Field Q&A with varsity runner Allison Calek

(Story)

Apr 22, 2019

Weekly Preview: Week of 4/22

(Story)

Apr 16, 2019

Top 10 Tuesday: Toughest characters in 'Game of Thrones'

(Story/Media)

Apr 10, 2019

April SAT testing at DGS

(Story/Media)

Mar 22, 2019

Caldwell appointed head track coach after long run with DGS program

(Media)

Feb 27, 2019

School spirit assembly recap

(Story)

Feb 26, 2019

Top Ten Tuesday: DGS TikToks

(Story)

Feb 08, 2019

What type of dog are you most like?

(Story/Media)

Jan 25, 2019
Dec 21, 2018

Superfans cheer Mustang sports teams along their way to victory

(Story)

Dec 14, 2018

Unified Special Olympics: fighting to survive

(Story)

Dec 07, 2018

Seniors play prank at the holiday concert

(Story/Media)

Nov 30, 2018

What legendary Bears player are you?

(Story/Media)

Nov 19, 2018

Weekly preview for the week of 11/19

(Story/Media)

Nov 16, 2018
Oct 26, 2018

Which Halloween Monster are you most like?

(Story/Media)

Oct 25, 2018

Roller coasters aren't the only scary thing at Six Flags this Halloween

(Story/Media)

Oct 16, 2018

DGS vs DGN football game recap

(Story/Media)

Oct 16, 2018

Why you should take the PSAT

(Story/Media)

Oct 04, 2018
Sep 18, 2018

Weekly Preview Sept. 17- Sept. 21

(Story/Media)