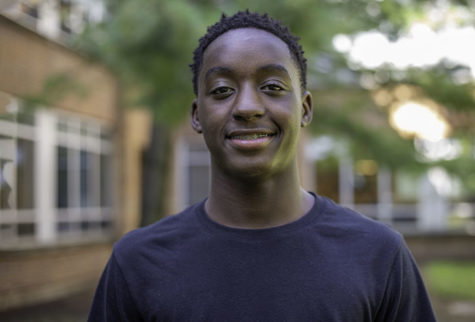 Miles Little is a senior at DGS and is the Online Sports Editor. This is Miles's first year on the DGS Blueprint staff. Miles is also on the DGS lacrosse team and plays competitively outside of school for East Ave. Little plans on continuing his lacrosse career in college.
For fun Little loves to eat food. His favorite restaurants are Chick-fil-A and Chipotle. Little also enjoys watching Netflix movies and binge watching "The Office." He hopes to be a hard worker --  just like Dwight Schrute.
Little's biggest passion of all is music. He listens to almost everything; his favorite genre is Hip-Hop. He also loves Country. His favorite artists are Juice Wrld, Chance the Rapper, H.E.R, Ella Mai and Sam Hunt.
Little is stoked about being a part of the staff and can't wait to start writing and hopefully bringing home another state championship.
Miles Little, Online Sports Editor
May 07, 2019

Lauren Victorin plans for next year

(Story)

May 02, 2019

Decision day approaches

(Story)

May 02, 2019
Apr 24, 2019

Audie Brackett Q&A on decision for college

(Story)

Mar 22, 2019
Mar 20, 2019

School Board meeting: March 18

(Story)

Feb 08, 2019

What type of dog are you most like?

(Story)

Jan 25, 2019
Dec 11, 2018

Jaelynn Blecke: Football is my therapy

(Story)

Oct 25, 2018

Roller coasters aren't the only scary thing at Six Flags this Halloween

(Story)

Oct 18, 2018

Oct. 14 School Board meeting recap

(Story)

Oct 12, 2018

Freshman Friday: Olivia Sasnau and Kyla Wasler

(Story/Media)

Oct 04, 2018
Sep 26, 2018

D99 School Board discusses master facility plans and more

(Story/Media)

Sep 13, 2018

Bangin' out: guess who

(Story/Media)