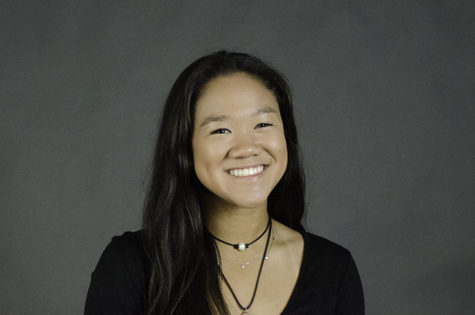 Lindsay Valero is a senior at DGS. She is a Photo Editor and Co-Video Editor for Blueprint.
Valero is involved in various clubs and activities at DGS: Superfans, ACE, softball, Blue Crew, Photo Club, Peer Tutors, Spanish Honors Society and National Honors Society. This year she plans on joining Steppers and becoming involved in a beginner's play.
When she's not busy with schoolwork, she enjoys taking photographs and videos, hiking, playing softball and spending time with friends and family.
Valero is currently in the process of applying to colleges, hoping to attend the University of Colorado Boulder. She does not have a set plan on what she wants to major in; however, she is leaning towards communications and business. She aspires to live a life full of travel, videography, volunteer work and fun.
LINDSAY VALERO, Photo Editor/Co-Video Editor
Feb 14, 2019

The Parkland massacre: one year later

(Media)

May 18, 2018
May 18, 2018
May 16, 2018

Graduation Preparation

(Story/Media)

May 15, 2018

Senior spirit week tradition continues

(Media)

May 11, 2018
May 04, 2018

Math team sends 13 members to state competition

(Story/Media)

Apr 27, 2018

Which DGS Blueprint member are you?

(Story)

Apr 26, 2018

DGS signing day features 29 student athletes

(Story)

Apr 23, 2018

Running through the storm: seniors find sanctuary amidst mental illness

(Media)

Apr 23, 2018

Administration holds open-discussion forum

(Media)

Apr 19, 2018

Why 'getting involved' is more important than you think

(Story)

Mar 23, 2018

Administration's apology leaves students demanding more

(Media)

Mar 23, 2018
Mar 22, 2018

Administration apologizes after 'missing the mark' with forum

(Media)

Mar 20, 2018

Students come face-to-face with board after forum disappoints

(Story/Media)

Mar 20, 2018

DGS administration forum fails to hear student voices

(Media)

Mar 19, 2018

School safety forum leaves students with unanswered questions

(Story/Media)

Mar 14, 2018

622 DGS students turn out for nation-wide walkout

(Story)

Mar 12, 2018

Freshman Friday: James Riedel

(Media)

Mar 05, 2018

Which iconic faculty member are you?

(Story)

Feb 16, 2018
Feb 14, 2018
Feb 13, 2018

Top Ten Tuesday: Anti-Valentine's songs

(Story)

Feb 08, 2018

Throwback Thursday: Izzy Taylor

(Story)

Feb 05, 2018

Discover DGS: fitting in

(Story)

Jan 29, 2018
Jan 26, 2018

El Minya to Downers Grove: Girgis Abd finds home on wrestling mat

(Media)

Jan 17, 2018
Jan 11, 2018

Which hallway are you?

(Story)

Dec 19, 2017

DGS vs DGN crosstown varsity basketball game

(Story)

Dec 15, 2017

What should you ask for this Christmas?

(Story)

Dec 14, 2017

December 15, 2017

(Story)

Dec 08, 2017

What DGS grade do you actually belong in?

(Story)

Nov 21, 2017

November 21, 2017

(Story)

Nov 10, 2017

Freshman Friday: Qasim Simba

(Story)

Nov 03, 2017
Oct 31, 2017

Top ten Tuesday: feel good songs

(Story)

Oct 26, 2017
Oct 11, 2017
Sep 22, 2017

Broadcast News: Sept. 22

(Story)