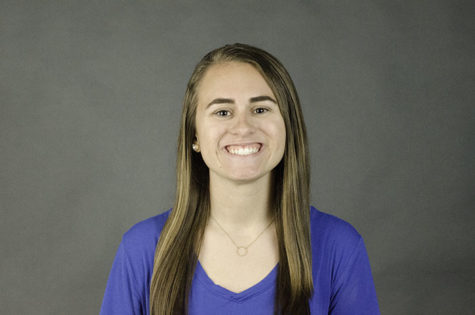 Kendall Brost is a senior at DGS and is the online entertainment editor. She was also selected to be in Mad Dash, Mustang Way, Blue Crew and P.E Leading. Additionally, Brost has her own radio show that she runs and the community tunes into every week.
Brost is involved in soccer both outside and inside of school and was captain freshman and sophomore year. Outside of school Brost really enjoys hanging out with her friends and listening to music. After high school she wants to major in Journalism and Media Studies to later become a Sports Broadcaster.
Her favorite movie is "Silver Linings Playbook" and she is a big fan of hockey and baseball. Brost's favorite foods are boneless honey barbecue wings, brownies and peaches. One of her goals in the next year is to start her own blog and write about her life and give advice.
Kendall Brost, Online Entertainment Editor
May 18, 2018
May 15, 2018

Ballin' on a budget: shop for less without looking cheap

(Media)

May 10, 2018

Throwback Thursday: Natalie Repole

(Story)

May 08, 2018

Weekly Preview: May 7 – 11

(Story)

Mar 16, 2018

Cutest Couple Winner

(Story)

Mar 13, 2018

Cutest Couple Contest 2018: Submissions and Voting

(Story)

Mar 12, 2018
Mar 01, 2018

Cutest Couple Contest: rules and information

(Story)

Feb 21, 2018
Feb 16, 2018

Freshman Friday: Callie Deutscher

(Story)

Feb 15, 2018

Throwback Thursday: Lauren Diddia

(Story)

Feb 05, 2018

Weekly Preview: Feb. 5 – Feb. 9

(Story)

Feb 02, 2018

Eagles vs. Patriots: Eagles will fly away with the victory

(Story)

Jan 29, 2018
Jan 19, 2018

Freshman Friday: Jodie Velez

(Story)

Dec 08, 2017

What a pet can do for you

(Story)

Nov 03, 2017

Freshman Friday: Rebecca Diddia

(Story)

Oct 26, 2017

Throwback Thursday: Andrea Clemens

(Story)

Oct 26, 2017
Oct 20, 2017

Pennywise makeup: how to make "It" work

(Story)

Oct 11, 2017