Jalapeno-Stuffed Bacon-Wrapped Shrimp with Cherry Cola BBQ Sauce
Hang on for a minute...we're trying to find some more stories you might like.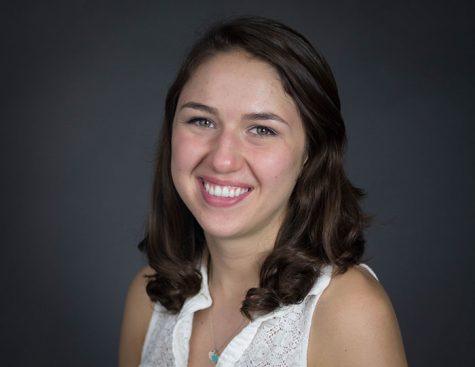 More stories from Kylie Schatmeyer
Recipe from Valerie's Home Cooking
These bacon, jalapeno, shrimp and barbecue sauce snacks are perfect for any appetizer to impress your friends or family. Savory with a touch of spice, they are surely filled with everything nice. Although they take some extra prep time they are easy enough for anyone to make!
Prep Time: 25 min
Cook Time: 30 min
Cherry Cola BBQ Sauce Ingredients:
2 tbsp Vegetable oil
1 cup finely diced red onion
2 cloves garlic, minced
½ tsp garlic powder
½ tsp smoked paprika
½ tsp kosher salt
¼ tsp mustard powder
Pinch freshly ground black pepper
2 cups cherry cola
½ cup red wine vinegar
1 cup ketchup
Bacon-Wrapped Jalapeno Shrimp Ingredients:
16 extra-large shrimp, peeled and deveined, tails on
Kosher salt and ground black pepper
1 jalapeno, stemmed and seeded, cut lengthwise into thin strips
8 slices center-cut bacon, halved crosswise
Toothpicks
Directions:
Preheat a cast-iron skillet over medium heat.

Cut jalapenos into strips, stem and seed.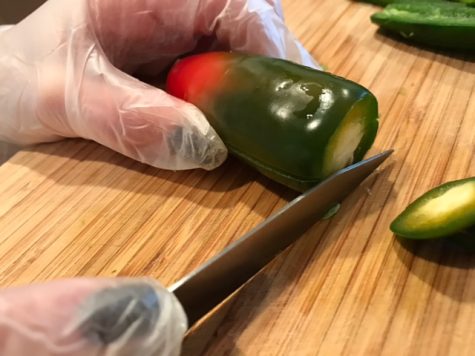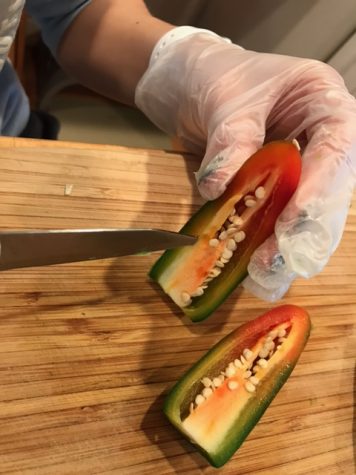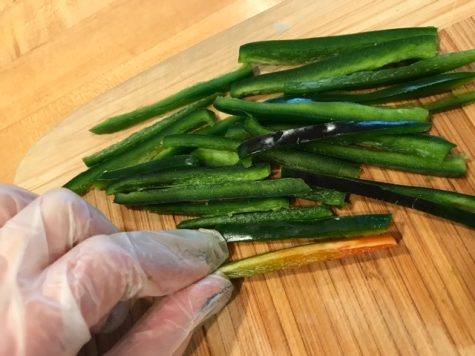 3. Peel and devein shrimp.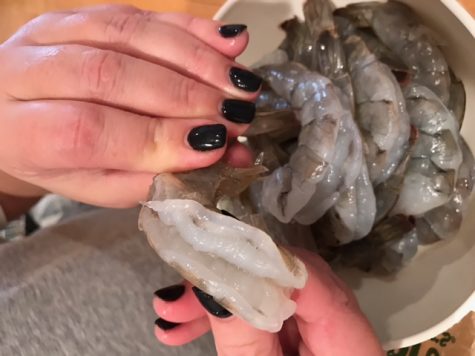 4. Rinse the shrimp with cold water.
5. Sprinkle the shrimp with salt and pepper. Insert the jalapeno slice into the "spine" of the shrimp and then wrap tightly with a half piece of bacon to keep the jalapeno in place.
6. Secure with toothpicks.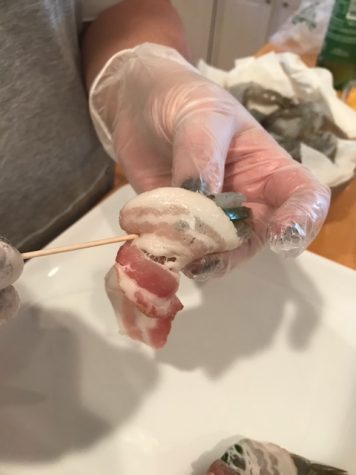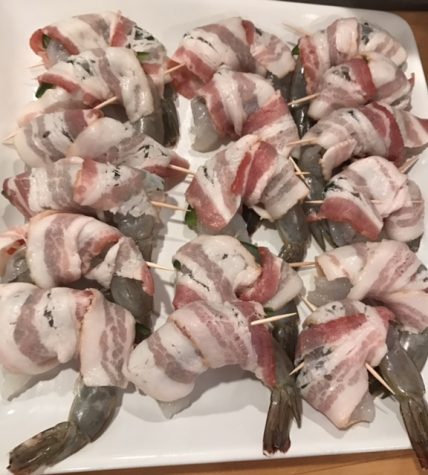 7. Place the shrimp, seam-side-down, in the skillet and cook, turning occasionally, until the bacon is crispy and the shrimp is cooked (will turn a pink color)
Cherry Cola BBQ Directions:
Heat vegetable oil in a saucepan over medium heat. Add red onions, and sweat until translucent. Add the garlic, garlic powder, smoked paprika, salt, mustard powder and black pepper, and toast the spices until fragrant and deep in maroon color as the picture below shows. Whisk in the cherry cola, red wine vinegar and ketchup until combined. Bring to a boil and cook until the sauce has reduced to 2 cups, about 10 minutes.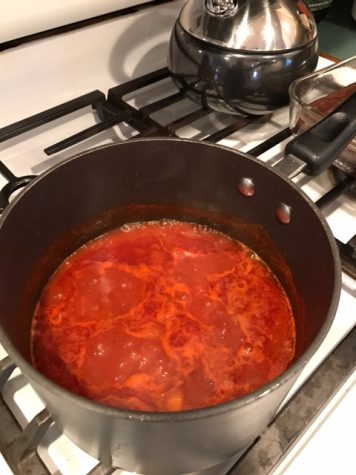 Remove from the heat and let cool. Puree a blender until smooth.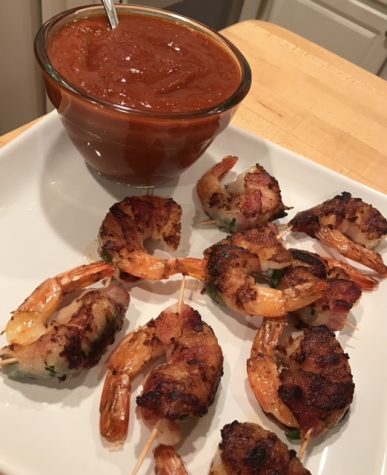 Serve the shrimp with the BBQ sauce for dipping and enjoy!