Spiderman: Homecoming trailer surges with excitement
Hang on for a minute...we're trying to find some more stories you might like.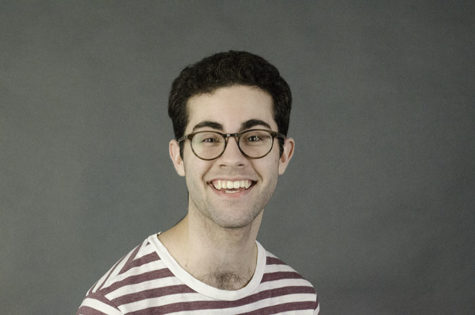 More stories from Jonah Ocuto
Last Thursday, every nerd audibly gasped in excitement as Marvel released the first trailer for their upcoming film, Spider-Man: Homecoming. I was one of those nerds.
The first thing that I gathered from watching the trailer only backed up that excitement I initially felt, because Spider-Man is actually funny. Ever since watching Civil War, I've been extremely excited and hopeful about this version of Spider-Man; Tom Holland simply fits the role to a T. After a couple awesome shots of Spider-Man kicking butt, as he does best, the trailer cuts to showing Peter Parker's life at school.
Right off the bat, it's clear that Parker is an awkward, nerdy high schooler, just like the rest of us. The music playing in the background only reinforced how lighthearted this film seems to be. Personally, this is great news for me; it's really easy for superhero movies to take themselves too seriously, when in reality sometimes they just need to have fun.
After that, the trailer cuts into a short scene with Tony Stark and Peter Parker talking about Spider-Man's new role as a crime fighter. The introduction of Tony Stark as Parker's mentor is awesome beyond belief. It's going to be very interesting to see how Stark is essentially a father figure to him, and, according to the trailer, it'll be hilarious as well.
One of the most important aspects of any superhero is obviously their costume, and it's clear that Spidey's new suit is absolutely bonkers. It looks like it came straight out of the classic comics, which is awesome to see. I especially love what they did with the eyes on the suit — the way that they kind of work like a camera shutter helps show Parker's expressions while he's fighting crime; something that other suits often lack.
Later in the trailer, the main villain of the film, Vulture (Michael Keaton), is introduced. I love the Vulture as a villain, but the costuming leaves me feeling a little bit iffy on him as a whole. I really like the Air Force pilot look the studio is going for, but it seems out of place in the setting of the film as a whole. If it took place in more of a tundra-type environment, I'd love it, but it seems out of place in New York.
Other than that, however, the fact that Michael Keaton is playing the character is thrilling. Keaton is undeniably a fantastic actor and his performance will undoubtedly be a great addition to the film.
The trailer closes with a shot of Spidey jumping off of the Washington Monument (don't get me started on those web-gliders underneath his arms), and cuts to a couple action shots of Michael Keaton being terrifying and Spider-Man being awesome in some intense battles. Finally, the trailer ends with a jaw-dropping shot of Spidey holding together some sort of boat/oil platform, and wow does it look good.
Overall, the trailer previewed exactly what I want in a Spider-Man movie — a quirky, awkward hero, exciting plotline and interesting villain. Marvel studios has yet to release a bad movie, ignoring Iron Man 3 and all of the Thor films, of course. Spider-Man: Homecoming looks like the exact superhero movie I've been craving, and I can't say how excited I am for its release.
Oh, and that shot of Spidey and Iron Man at the end? Wow.