'Arrival' amazes, accepting an A
Hang on for a minute...we're trying to find some more stories you might like.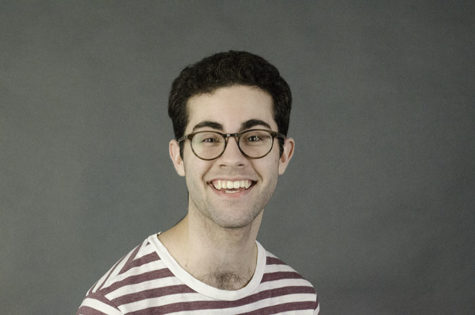 More stories from Jonah Ocuto
My favorite types of movies are those that force the audience to ask questions. The greatest directors use these questions to push a specific theme throughout their film, and lead to my favorite moments in the industry. Jake Gyllenhaal's performance in "Enemy," the moral ambiguity of "Oldboy," and countless more.
After seeing "Arrival," I can add it to that list.
"Arrival" was directed by what I consider to be one of the most interesting and talented directors of his generation, Denis Villeneuve. It tells the tale of how linguistics professor Louise Banks (Amy Adams) is chosen to lead a team of scientists to communicate with an alien ship after 11 other ships mysteriously land on earth. Banks and theoretical physicist Ian Donnelly (Jeremy Renner) risk their lives and possibly the rest of humanity in a quest to unravel the mystery of why the aliens landed on earth.
I'll be honest, "Arrival" absolutely floored me. Some of Villeneuve's films are what have inspired me to pursue film, so it's only natural that "Arrival" only continues that pattern. It's an expertly directed film, combining visceral imagery, intense performances, unrelenting thrills and one of the best endings in a film I've seen to date.
If I could sum up "Arrival" in one word, I would ask for three. Then, I would say ambiguous, thrilling and intentional.
To start, the performances in Arrival are nothing short of phenomenal; in specific, Amy Adams as Louise Banks delivered a performance that resonated to my core. Adams played not only the role of a professor fascinated by the opportunity the aliens provide, but also a scared and vulnerable human masterfully. Adams was truly an artist on screen, painting pictures with her voice and face, clearly detailing the internal conflict she was facing.
Visually, "Arrival" is undeniably one of the best movies made this year. From start to end, every single shot is framed and lit with an obvious attention to detail;  it seemed to me that every single camera motion, candle or blur all played a specific role to add to the overall scene. One shot in specific showed the curved, elliptical alien ship in full, shadowed by a steep mountain, rolling fog with an beautiful contrast between colors.
With no spoilers, the actual design of the aliens was simultaneously frightening but intriguing; I genuinely wanted to learn more about them. That's one theme that was clear throughout the entire film: discovery.
Every character wanted to learn something, and what's fascinating is that I wanted to learn the same things right beside them. It's extremely difficult to create such a thrilling and inviting experience, especially when a movie is as "far out" as this one.
The soundtrack was especially noteworthy; it featured the same intricate eye for detail as the rest of the entire movie. It sounded otherworldly, and did an excellent job of supporting the emotion that was being felt at the time without being too pushy in terms of what emotion was trying to be conveyed. There were quiet moments in the movie where all you could hear were the stellar soundtrack and abnormal noises from the aliens, setting a mysterious yet intense atmosphere overall.
However, the movie is not perfect by any means. There is a specific expository sequence in the second act where Renner's character is explicitly stating information to the audience. I wish this was told in the same visual way the rest of the movie was, but overall it was handled better than usual, so I can't complain too much. There is also another decision that specific characters made that felt abrupt and should have changed the course of the movie, yet the repercussions didn't last more than five minutes.
However, what I love most about "Arrival" is how much it respects its audience. The movie trusts the audience to understand major plot points and developments without directly stating them, although it does do this faux pas once. "Arrival" pushes its central themes and plot points by making the audience ask questions about what they're seeing, what is real and what is fake and countless more.
"Arrival" also had what I consider to be one of the most astonishing third acts I have ever seen in a movie. I can't say any more for spoiler reasons–but seriously, it's that good.
If you look at any great piece of art, whether it be one of Beethoven's symphonies, "Citizen Kane," "A Tale of Two Cities," the Mona Lisa or even the Taj Mahal, a common theme running throughout them all is intent. Every single piece of artwork I just listed was created with absolute intention. For example, every instrument in one of Beethoven's symphonies was given a direct purpose at every single moment to help convey the song as a whole. "Arrival" is no different.
It is astonishing how a film can be so articulate to the point where every shot captured, line spoken and light directed help allude to the central theme. It's that attention to the most minute of details, the undying commitment to perfection that Denis Villeneuve exemplifies within this movie. "Arrival" is a movie that will make you question not only the film within itself, but to what extent film can be used to impact an audience.
Arrival is an example of cinema as a craft, a tool to teach us about what it means to be human. I would be mistaken to give Arrival anything but an A.