Doctor Strange conjures a B+, laying exciting future for Marvel
Hang on for a minute...we're trying to find some more stories you might like.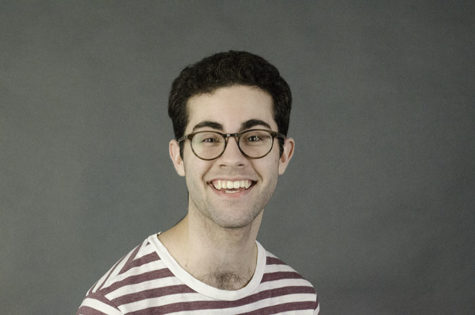 More stories from Jonah Ocuto
I am a huge fan of superheroes — ever since I was six or seven, I have had a fascination for everything about them. When I was nine, I would beg my mom everyday to bring me to Toys R' Us (which I now work at) to buy me Batman toys. So, naturally I am a die-hard fan of the Marvel Cinematic Universe (MCU).
I'm a film buff — I love movies more than anything else, so being able to see some of my favorite childhood heroes executed near flawlessly on screen is a gift. I've seen every Marvel movie yet, so it's only natural that when I realized that one of my favorite and the most underrated heroes, Doctor Strange, was getting his own film, I nearly had a heart attack. Then, when I heard that Benedict Cumberbatch was going to play him, it happened again.
"Doctor Strange" details the life of Dr. Stephen Strange (Benedict Cumberbatch), an egotistical surgeon who, after a traumatic car accident, loses the use of his hands. When he realizes that western medicine can't help him, he travels east, eventually meeting The Ancient One (Tilda Swinton) — a seemingly immortal being that grants him use of magic. Doctor Strange is forced to fight in a magical war when a deviant sorcerer named Kaecilius (Mads Mikkelsen) steals a forbidden ritual to summon Dormammu, a mystical being attempting to destroy Earth.
Right off the bat, I can say that Cumberbatch did an exceptional job with the character. The first act had the job of setting up who Stephen Strange is, and it was easy to tell that Cumberbatch was struggling to ride the line of "lovable jerk." Once the second act kicked in, however, I thought he found his rhythm and from then on I adored his character. While Strange is a funny character who may seem a bit distant for the generic viewer to appreciate, Cumberbatch did a fantastic job of bringing a level of humanity to him that really rounded out the film.
The casting of Tilda Swinton as The Ancient One was initially controversial, as the actual character in the comics is Asian, and obviously Swinton is not. While Hollywood does have an issue with whitewashing many great films, I cannot be mad at this casting because she simply did such a great job with the role — it was filled with fantastic depth and did a lovely job playing the mysterious mentor of Strange. Mikkelsen also did a fantastic job with his character, although I do wish he was given more depth, as opposed to being just a bad guy.
By far the most astounding part of the film was the absolutely jaw-dropping visual effects. I saw the movie in IMAX, and while I'm generally not a fan of 3D, I do suggest seeing this film in it because the visuals may have actually made my mouth water. Every single frame of this movie is saturated with pure visual intensity and beauty.
There were moments in the film when I and other movie goers had to either whisper or exclaim "wow" at what we were seeing on screen. The movie takes influence from the psychedelic visuals of the original comic, and it clearly does justice and pays homage to the original artist, Steve Ditko. I can not explain with words how certain frames looked, they're simply too complex and mind blowing to try and explain.
Additionally, I'm a huge nerd about all things magic related — come on, Lord of The Rings is my favorite film series. The action sequences featuring magic were jaw dropping, thrilling and expertly pulled off — but beyond that, the magic cape that Strange wears may have been the real star of the show.
The biggest issues of the film was mainly pacing; I wish that they spent a little bit more time towards the beginning of the film setting up Strange as a character, as it would have made the characters story more satisfying and significant in the long run. Additionally, the training Strange goes through to get his powers is supposed to take years, but this was not clear within the actual film. Some characters like Mikkelsons and others also could have been given more depth.
Doctor Strange is a giant leap for the MCU, it's an experimental film about a little known character that attempts to bring in an entirely new realm (of magic) into the universe. Doctor Strange excels in doing this, and ends the film off with an exciting twist that left me and other viewers on the edge of our seats. The film ends (without spoilers) in what I believe to be one of the most clever and my favorite endings in any film in the MCU.
This film is an amazing introduction into the mystical realm that hides underneath the physical. Aside from a few minor imperfections due to pacing and character development, Doctor Strange exceeded my expectations and leaves me undeniably excited for the future this movie opens up for the MCU. This is a movie any superhero fan needs to see, and due to this Doctor Strange earns a solid B+.