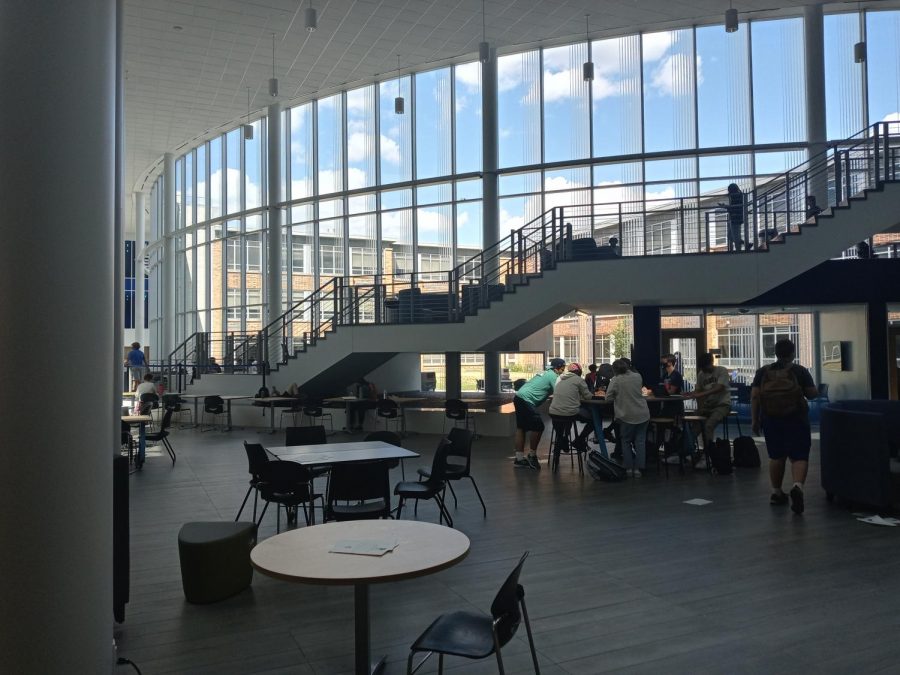 Justin Muller
Downers Grove South will host an open house event on Sept. 11. This is an opportunity for community members to visit DGS to see what the $136.6 million renovation plan, introduced in 2018 for DGS and DGN, looks like as a finished product. The event will take place on Sept. 11 from 9 a.m. to 2 p.m.
After being approved in late 2018, it was decided that both North and South schools would get a renovation to common areas and learning areas. An additional stairwell was added to DGS in the commons. Seats and tables were added along with a large amount of glass paneling for natural light.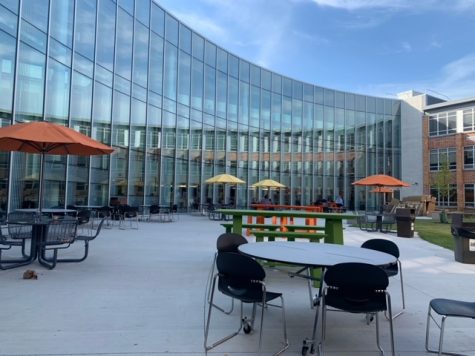 The open house event is expected to have hundreds of visitors throughout the day according to Principal Edward Schwartz.
"If there'd be 100 or two [hundred] I think that would be good, and I think we will see 700 [people] or more throughout the day," Schwartz said.
The renovation of DGS was not only for the commons area. For example, the auditorium is remodeled and the new culinary classroom has more modern equipment, as well as counters.
In addition, there is outdoor seating for students during lunch or any free time they may have.
Junior Liam Dobson commented on what the public would expect to see at the event.
"I think people will be surprised like I was," Dobson said.
From 2018 to 2021, DGS looks different with the school's new areas and improvements that are meant to be a quality of life improvement for all students and staff that attend/work on campus.