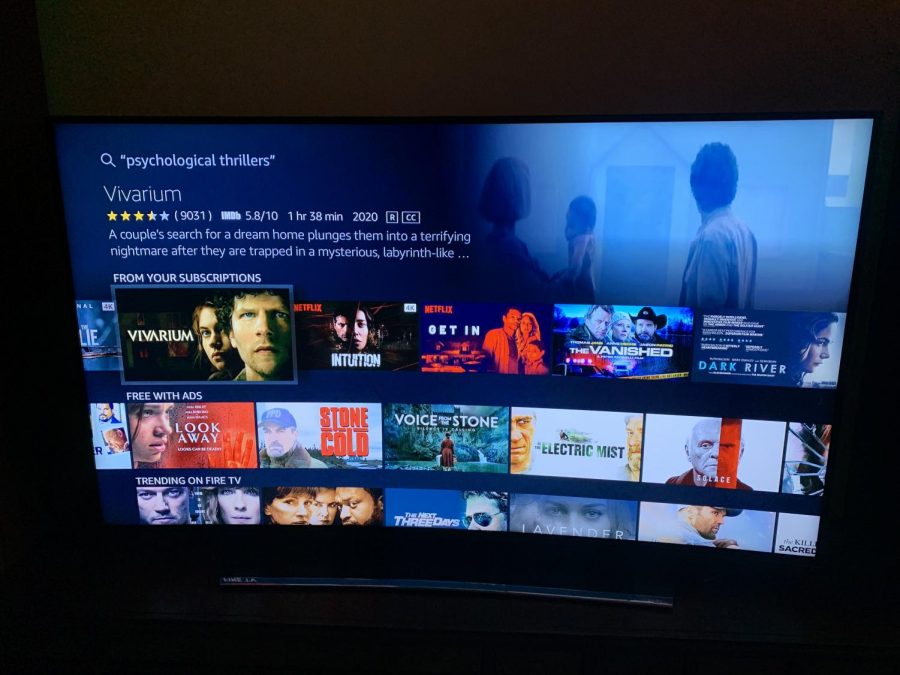 Mimi Akintunde-Nieves
Everyone desires a new story to experience and a chance to put themselves in another person's shoes. Over the past 5 years great films have been released that have captivated the audiences' attention with amazing screenplay and acting. Here are the top 10 best psychological thriller/horror films.
10.  "Eli"
Another plot-twisting story of a young boy whose family is trying to find a cure for his rare disease. The character portrayal changes your idea good v. bad and right v. wrong.
9.  "The Lodge"
While a family takes a trip to their cabin for the holidays things start to take a turn when their father leaves the kids with his girlfriend, Grace. When a blizzard keeps the three of them trapped Grace's dark past starts to have an impact on this family. This film is a worthwhile watch.
8.  "A Cure for Wellness"
Although this movie can be horrific, the story line keeps you in. Lockhart suspects that a Swiss wellness center is keeping secrets about their miraculous treatments. The visual style and eerie setting is both trembling and gravitating.
7.  "Run"
"Run" is a suspenseful story of a home schooled teen who battles with illnesses that keep her bound to her mothers care. After finding out what her mother has been keeping from her she realizes she can't escape a mother's love. The acting of Sarah Paulson and the cinematography reels you into their story.
6.  "I See You"
You can never go wrong with a mystery film. With a remarkable story line, the story makes you believe one thing and the next minute you rethink everything. Who kidnapped these boys? Is what happened justified?
5.  "Vivarium"
Not only does this movie capture your attention but it makes you think about what lengths you would be willing to go in order to stay sane. When a couple gets trapped in a Labyrinth-like suburban neighborhood their only chance of survival is raising a mysterious child.
4.  "1 Br."
"1 Br." keeps you on the edge of your seat. With a plot twisted ending the story takes you through the journey of a young adult woman moving into a seemingly perfect apartment complex and later finds out the horrifying consequences for breaking the rules.
3.  "Get out"
Another Jordan Peele film that captures his opinion of the racially motivated anxiety of a Black American. The amazing picture and screenplay gives the audience a new perspective.
2.  "Hereditary"
This movie tells the story of the Graham family whose lives change after the death of their grandmother and daughter with the unraveling of terrifying secrets about their ancestry. Not only is the cinematography remarkable but the acting of both Toni Collette and Alex Wolf brings more light to this story and their journey through grief.
1.  "US"
"US" is a movie by Jordan Peele about a family who must fight to survive four masked strangers. The meaning behind the movie is captivating and can be connected to your average person. What makes this movie great is its ability to be watched more than once and walk away with a new perspective.