Thanks and peace out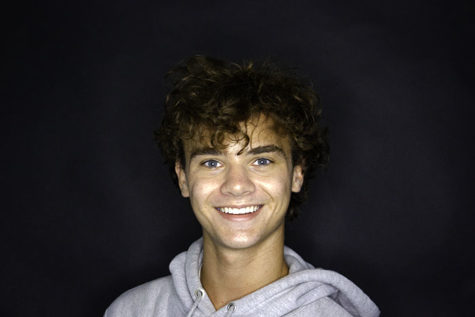 More stories from Jacob Casella
Hi. Here I am, sitting at my computer drinking a Diet Coke, being all dramatic with one singular tear running down my face, writing my last column.
The end of my Blueprint career was not how I thought it would end. I haven't been in room A310 in two months, and haven't seen any of my fellow staff members since my last real day of high school— a random Friday in the middle of March.
I am so happy that I got to write for our DGS publication these past two years. The Blueprint let me say so many things that I probably should have kept to myself, but got to display for 3,000 students and many other readers.
Two years is a long time for a high schooler. I look at pictures and read these columns from my beginning two years ago and realize not only how much I have changed, but how much everyone around me at DGS has changed as well.
If you told me four months ago that I was not going to really graduate high school, I would have laughed at you and used some choice words that have had to be edited out of many of the pieces I wrote while on staff.
I want to thank everyone who I've met while writing for the Blueprint— never would I have thought my best friends would become all of these grammar nerds.
I also want to thank Mr. Indreika for forcing me onto the staff my last day of sophomore year. Thank god he is so intimidating, because if anyone else asked me to become a "student journalist" I probably would have said no.
And of course, thank you Ms. Long for letting me write and comment on basically whatever I have wanted for these past two years. I have grown not only as a writer, but also have become a lot more annoying and unafraid to say what I want to thanks to the space you gave me. You created the monster I have become, and I am so, so happy.
Right now is probably the time in my article where I would make some stupid joke about JB Pritzker or COVID-19 or something I saw happen at DGS. Although these have always been lighthearted, I do want my last piece to be a bit more serious.
Thank you to everyone who has read all of my horrible stuff, everyone in class has told me "Jacob, you can't say that," and again the amazing Blueprint advisors.
Honestly, I don't know what the Blueprint is going to do without me next year. You guys better find someone with the charisma to be the star that I was.
Peace out. Go Mustangs.