Lori Lightfoot has her moment during COVID-19 pandemic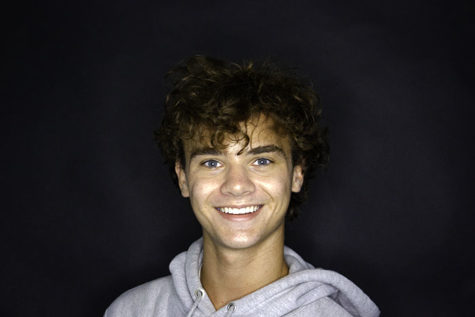 More stories from Jacob Casella
Personally, I think there has only been one good part of this quarantine. Many people are dying and are ill, people have no jobs and no money, and public life has halted. This past month has been literally so bad.
Back to the one good part of quarantine — Lori Lightfoot.
Chicago's mayor has been having a well deserved moment during the COVID-19 pandemic. She has been the subject of meme upon meme and Tik Tok upon Tik Tok. People have been making fun of her telling people to stay inside, by editing her image onto various locations in the city.
These memes were sparked after a hilarious ad campaign that the mayor did telling Chicagoans to "stay home" and "save lives."
Lori's presence has evolved beyond this campaign and billboards, however. I even saw one Facebook meme of Lori Lightfoot telling Jesus Christ to get back in his tomb on Easter Sunday.
But the people are not laughing at or hating on Lori. Ask anyone from the Chicagoland area, and they love her. These memes have been laughing with Lightfoot, not at her. She has even tweeted various jokes herself.
Just a friendly reminder from your Auntie to stay home. #StayHomeSaveLives pic.twitter.com/RpX4tgRx2i

— Mayor Lightfoot #StayHomeSaveLives (@chicagosmayor) April 10, 2020
As Chicagoans, we are respecting our icon.
And it is at the point where people from the suburbs are taking part. All over Tik Tok I see kids talking about her who are obviously not from Chicago, but suburbs that literally have cornfields. My sister made her phone background Chicago's mayor during this time, to show her love.
My aunt and uncle own a printing shop in the city, and they are printing out Lori Lightfoot cardboard cutouts. This is truly her moment.
This makes me proud to be where I am from. People across the political aisle seem to be hating on every leader right now, whether it be Donald Trump or Andrew Cuomo or some other loud-mouth person criticizing other's leadership.
But not us. We truly love Lori.