Timeline: My wisdom teeth horror story
Hang on for a minute...we're trying to find some more stories you might like.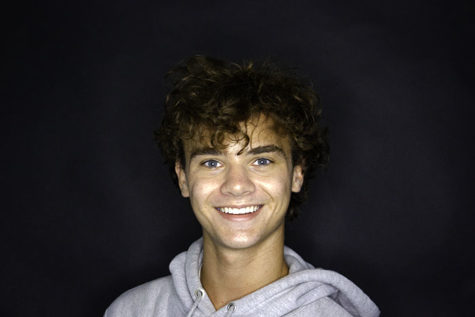 More stories from Jacob Casella
A week ago, I got four wisdom teeth removed from my beautiful face. My teeth are my best asset, and after two years of braces, hundreds of dollars spent on Crest Whitening Strips and a prior oral surgery to fix a tooth that wouldn't grow in, I was not about to let wisdom teeth ruin my million-dollar mouth.
Here is the timeline:
Thursday, Jan. 9, 6 a.m.: I wake up to eat my last meal (a Diet Coke) before the procedure and mentally prepare myself for my operation in T-minus seven hours.
Thursday, Jan. 9, 12 p.m.: My mom and I go to Homer Glenn, Ill., to get my teeth extracted. He was the cheapest surgeon, and the secretaries at the office told me I had beautiful hair at my consultation.
Thursday, Jan. 9, 1 p.m.: They call me back. The nurse hooks me up to a machine to take my pulse and leaves. She has to come back five times because my pulse gets too high. I'm scared.
Thursday, Jan. 9, 1:15 p.m.: Doctor puts me on laughing gas, and my life has been changed. Everything is so funny, especially the nurse singing to 93.9 Lite FM.
Thursday, Jan. 9, 1:20 p.m.: I go under. Dr. Johnson takes out my teeth.
Thursday, Jan. 9, 2:30 p.m.: I wake up and my face is fat. There is blood everywhere, and I Snapchat my crush saying that I love him and want to have a family with him. This was not my finest moment.
Thursday, Jan. 9, 6 p.m.: I wake up from a nap with blood on my face and tears in my eyes. Mom gives me a hydrocodone and a frosty.
Friday, Jan. 10: I watch too much cable news. My swelling seems to go away, so I don't ice or take my meds. I am healed after one day — a champion. Sarah Barber and I hang out and watch more Anderson Cooper. I apologize to my crush, and he says it was cute, but I know he's lying. It's OK though because I am winning at life.
Saturday, Jan. 11: Swelling is going down — who needs ice? I am a legend. That night I go out with some friends.
Sunday, Jan. 12: I feel amazing. I even eat a hamburger at Empire and just vibe. My face is semi-swollen, but I am healed after three days, period. I use no ice and no meds.
Monday, Jan. 13: I have made mistakes. My face now hurts and I want to cry. The hamburger I ate messed up my mouth, and I should have iced and followed instructions. I am in so much pain that I have to stay home from school.
Tuesday, Jan. 14: This is my first day back at school, and my mouth hurts more than ever. I cry in the Blueprint office, and Ms. Long tells me I'm being dramatic. I now know I should have followed the doctor's instructions. Just because WebMD is the homepage on my laptop does not mean I am a doctor.
Wednesday, Jan. 15: I don't go to school. I have dry socket and have to go back to the doctor. Dr. Johnson gives me medication which in turn gives me stomach flu. God doesn't want me to be alive.
Thursday, Jan. 16: Dry socket begins to heal. I can't eat and only throw up once. I learn that I am stupid and that doctors know best. Medical school is lots of training for a reason.
Friday, Jan. 17: I am still standing — a wisdom teeth #survivor.