Seniors changed the culture of Mustang football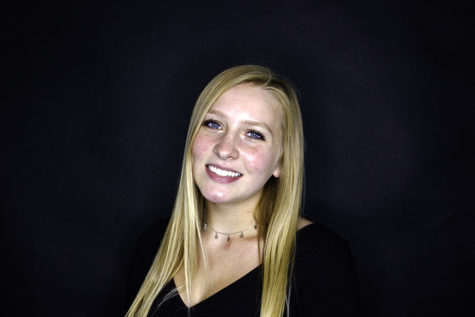 More stories from Teagan Smith
The DGS varsity football team had a very historic 2019-2020 season.
Mustang football has just broken a four year streak. For the first time since 2014, the team made it to the playoffs. This became a possibility due to many factors throughout the season.
Coach David Burton shares what he believes was one of the biggest factors in having such a successful fall. He is the offensive line coach and has been coaching Mustang football for over a decade.
"We had a good core group of seniors that showed good leadership off the field. Not just during the season but during the preseason when we were weight training and doing all the extra stuff. They really came together and worked really hard," Burton said
Varsity football started the season off inconsistently, having alternating wins and losses. The boys were able to turn their season around and had a winning streak that sent them to the playoffs, they ended their season with a 5-5 record.
"I feel the senior class as a whole really decided last year that they didn't like the way the season ended, and they were going to change things. So they did stuff to make some changes so that they would make the playoffs," Burton said.
This drive that was exhibited by the seniors was soon accepted by the whole team. Even though they had a uneasy start, because of their perseverance they were able to turn their record around. Their determined mindset is what kept each member of the team positive throughout the season.
Senior and NIU commit Jayden Lambert shares that he thinks the seniors had a huge impact on the football program.
"We changed the culture of DGS football and we seniors showed the juniors how it's supposed to go. The team was different this year because the culture and leadership was way better than it had been for a while," Lambert said.
The seniors largely impacted the team because of their leadership style and dedication. They have created a trend that will continue to move the Mustang football program in the right direction. Junior Nathan Gustafson describes how the juniors plan to continue on this legacy.
"We have a good understanding of what a leadership role should look like because of the seniors this year. We have been watching them and understanding what they have been doing all year. Now next year [when we are seniors] we can do the same things and lead the team just as well as they did this year," Gustafson said.