Q&A: Ensara's last times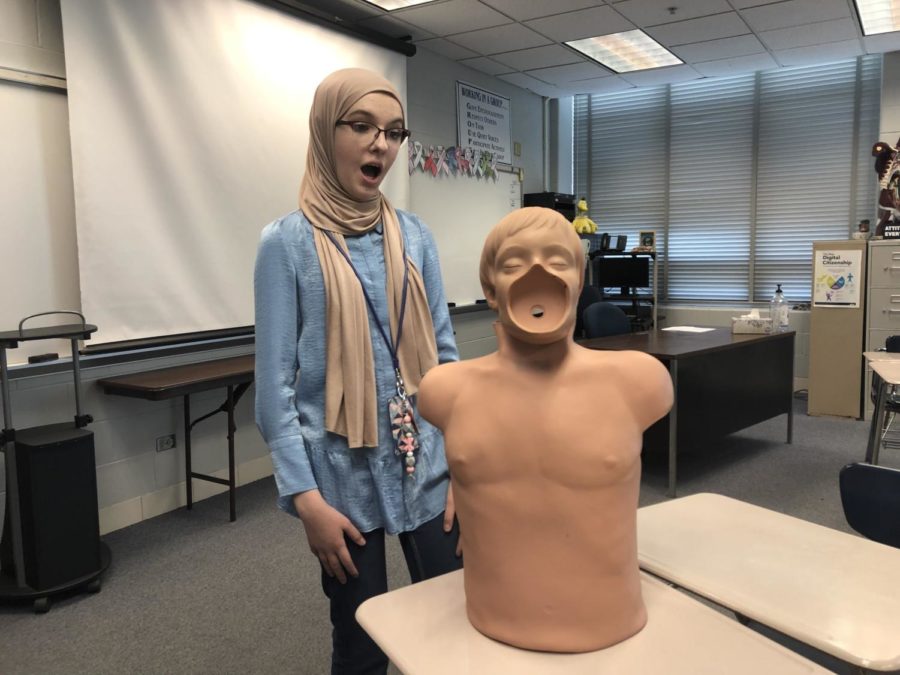 Ensara Sejko is a sophomore at DGS. She is involved in video club, an AP U.S. history student, a dedicated Muslim and spends time with her family. Sejko is also scared of CPR dummies.
Q: What's the last movie you saw that made you cry from laughter?
A: With my family this Saturday we watched "Mary Poppins Returns," and it's just so funny to see how the characters have grown from the first movie, because we watched it when we were really young.
Q: What's the last thing you bought and why?
A: The last thing I bought was a gift for my mom. Her birthday was on Friday, and I bought her one of these handmade keychains. She liked mine so I got her one in her favorite color yellow."
Q: When's the last time you got full glam?   
A: We as Muslims have two big celebrations, they're the two Eids and on the second one I liked my jumpsuit but on the first one [Eid Al-Fitr] I got really dressed up in a big white skirt.
Q: What's the last delicious desert you had and where?
A: I'm really good at [baking] deserts so I made it myself. It was some sort of pudding but I mixed it with other stuff.
Q: When's the last time you cooked or helped cook a family dinner?
A: Before school started, for the last Eid which is on Aug. 11, me and my mom prepared very good food.
Q: When's the last time you can remember going outside to play?
A: I think it was in July sometime, I went to the park with my siblings. That day I just happened to be wearing an outfit I wouldn't wear —  a sweatshirt and sweatpants. [All because] they wanted me to play with them.
Q: What's the last crazy cute pet you saw?
A: There's this Instagram influencer/youtuber, her name is With Love Lina and she has this really cute cat and I think that's the last cute cat I saw.
Q: What's the last time you went to a school gathering?
A: Yesterday I went to record the homecoming variety show because I'm apart of the video club and we're doing a commercial for it so people come watch.
Q: What's the last grade you got that made you really proud of yourself?
A: In AP U.S. history I got an A+ on my first word quiz so that made me really really happy because they're my first big assignment in that class.
Q: What's the last song you listened to that really spoke to you?
A: There's this guy, Omar Essa, he sings without music he does the music with his voice… He was singing with another guy about religious stuff and how muslims deal with a lot of hatred. It was like spoken poetry and music to me… I could just really connect and it reminded me of dawah [proselytize someone to Islam].
Q: What's the last time something scared you?
A: I walked into the PE classroom and there was a CPR dummy which I thought it was a real person, and even though it sounds silly, I got really scared.