I was born to be a mother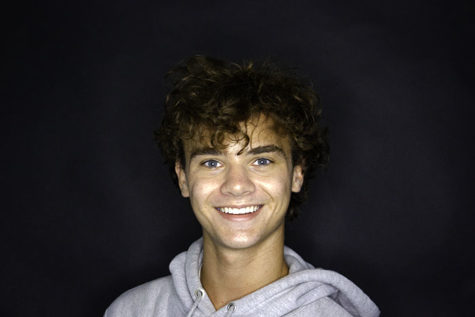 More stories from Jacob Casella
I was born to be a mother.
Let me retract my statement — there are many reasons why I was not born to be a mother, but in the past year I developed baby fever.
Baby fever is something that I thought only women in their late 20's and early 30's got in sexist Hallmark television movies. Today, in the media, people regardless of gender are usually displayed as more than just mothers or fathers.
My mom purposely pushed up her wedding so it was right before she turned 30. This was 20 years ago, which is crazy because she is still 29.
Today we don't see this as much. When I, an 18 year old boy, developed baby fever after working as a lifeguard this summer, I was confused. I thought no one had baby fever anymore, much less 18 year olds.
In addition to working as a lifeguard, I also taught swim lessons. I thought the kids at the pool were so cute and nice and fun. I would see the young parents with their designer baby gear — three year olds dressed completely in Vineyard Vines and Lily Pulitizer — and totally want to be them.
Sitting in the 90 degree heat all day, I would have time to day dream. I would see my future, as a father, and some days start to cry behind my sunglasses.
I realized that I do not care about anything. Many kids want to change the world and have crazy careers, but I just want a child. Which is like a kind of bad, I know — but also, I should be allowed to feel this way.
Last year I was (half) in the musical at DGS, How to Succeed in Business Without Really Trying, which was critiqued by the audience and Blueprint for being sexist. Yes, the musical is absolutely sexist, but I began to see myself in the main female character Rosemary.
All she wanted was to marry rich and have a baby, which is totally me. After deeper thought, I believe that it is OK for someone to be like this — I want to be like this.
I was born to be a mom. My friends and I have been taking fitness classes frequented by middle aged Downers Grove moms in order for me to get practice.
If someone only wants to be a parent, let them. If someone's dream is to run a Fortune 500 company and have 10 kids or none, let them. People need to know that they should be able to do whatever they want with their lives.
In Rosemary's case, it was that she was happy to keep her husband's dinner warm. In mine it is to be a hot mom. In other's it is to have zero kids and travel the world.
And all of these are OK.