Gymnastics main event at Sept. 16 school board meeting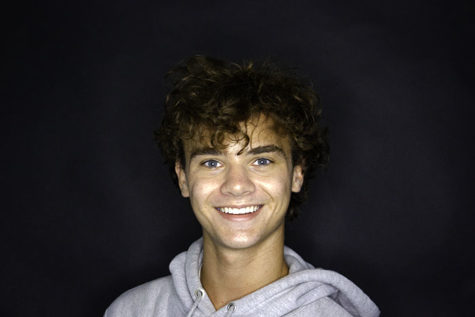 More stories from Jacob Casella
A school board meeting was held Sept. 16, and the combination of DGS and DGN's girls gymnastics teams among other topics including the Master Facility Plan and English course name changes were discussed. 
Gymnastics
This year the DGS and DGN girls' gymnastics teams will be combined to form a co-op team (similar to both boys and girls lacrosse) after adequate coaching staff could not be found at DGN following the head coach's departure. This decision was formally announced at the meeting, and many DGN gymnastics families were there to voice concern.
DGN senior and gymnast Lauren Lucina expressed her concern to the board, among other DGN gymnasts.
"This is a massive blow to me. I was looking forward to all the fun things seniors get to do [on the DGN only team]," Lucina said.
In a "rare" occurrence for a school board meeting according to superintendent Dr. Hank Theile, questions directly raised at the meeting by parents and gymnasts were answered by the board and superintendent.
"[The decision to combine DGS and DGN's teams] was not made for budgetary or facility reasons. If we could find a coach, we would have a full [DGN] team," Theile said.
DGN families were displeased with the amount of communication they received from their athletic director, Denise Kavanagh.
Thiele told parents to first go to DGN Principal Janice Schwarze to address their concerns with Kavanaugh.
DGN parents were also concerned with the limited amount of spots to start varsity on a co-op team and the head coach Kristyn Campos formally being the DGS-only coach.
Board member and former DGS gymnastics parent Mike Davenport commented on the situation.
"I do not want you to be discouraged. I thought Campos was a fair and very good coach [when my daughter was on the team]. Stay involved and do not give up," Davenport said.
MFP Update
The Master Facility Plan is on track to being completed on time. This Friday at 4:30, the public is invited to view new, completed changes at DGS, including the new main entrance, as part of homecoming festivities.
My Name My Story
The District 99 Education Foundation gave a grant to the new initiative "My Name My Story," which will select 180 students at both DGS and DGN to learn about increased equity in the classroom.
Counselor Vel Vetri is a sponsor for the initiative and called it "a very large step forward" in making students "more empathetic and promoting change."
Activities director Jennifer Martinez stated that "empathy can create change" and that "My Name My Story" will "enhances our already inclusive community."
English Course Name Changes
For the 2020-2021 school year, a variety of English courses will change names in order to more accurately reflect the content in said classes.
Board member Mike Davenport stated that some classes he believed had "enticing" titles, which will be removed to only reflect content.
No curriculum will be changed for the upcoming school year.
Budget Approval
The 2020-2021 District 99 budget was approved with unanimous support from the board.