My beef with construction at DGS
Hang on for a minute...we're trying to find some more stories you might like.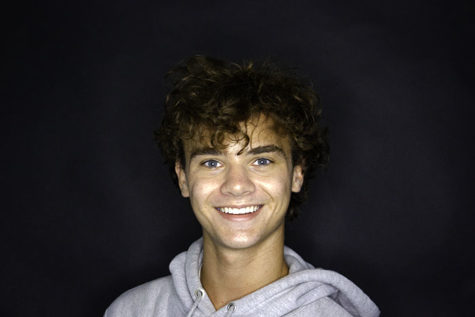 More stories from Jacob Casella
Two years ago when District 99 passed their referendum (on the first try… looking at you, Hinsdale), I was so excited for all the changes that were going to occur at DGS. Last year when the plans were released, I was ecstatic that my very own high school was going to become the child of an Apple Store and a spaceship.
This year when I came back to school, the first thing I saw were the new culinary rooms. I thought to myself, "OK, DGS really is an Apple Store," and I was really impressed. This, however, was the full extent of my impressed reaction.
Last year at the end of the school year, I received an email stating that I was one of the lucky few who would lose a locker due to construction.  I recieved like 15 reminders to clean out my locker– and of course, did not.
On the last day of school, my mom texted me a picture from Twitter of all the lockers knocked down reading, "You cleaned out your stuff, right?"
I did not… and the DGS construction gods were donated a moldy towel from the PE swim unit, an ACT prep book and a $300 Patagonia winter coat.
This is the moment I realized maybe construction is not for me.  I mean, my grade is not going to see the finished product, anyway. At this point, we should just walk for graduation in "The Home Depot" A Hallway.
Do not get me started on the traffic nightmare, either.  One day I was driving to school and a cement truck literally stopped traffic to do a U-turn out of the school at 7:45 in the morning, prime I-am-late-and-need-to-get-to-class time. My siblings and I waited five minutes and I wanted to be drowned in the cement the truck was carrying.
Look, I love a good referendum, but couldn't DGS wait one more year?  Construction is all fun and games until my life is minorly inconvenienced in any way.
Maybe the Hinsdale high schools knew what was up when they decided to vote down their referendum until the third try.
I'm just kidding, obviously. Go off District 99.