Top 10 Tuesday: Summer 2019 trends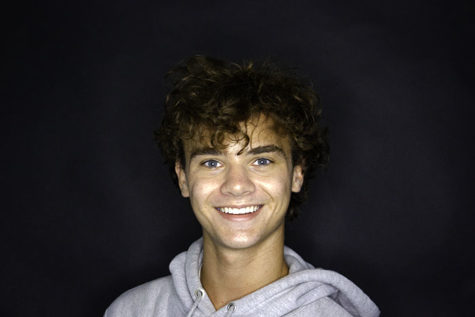 More stories from Jacob Casella
Summer 2019 was my peak. Here are the trends that made it memorable:
10. Environmentalist Trend
Personally, I don't appreciate people trying to save the environment because it is now trendy. I don't care that Greta Thunberg is sailing across the Atlantic Ocean on a rowboat because planes give off too many carbon emissions. I went out with a friend this summer and asked him if he had pepper spray on his keychain. It ended up being his reusable straw. #SaveTheTurtles
9. Painted Vans
In every friend group there is one half-artistic friend who is trying to make money by painting people's pairs of white vans. I appreciate the hustle but think shoes with drawings on them belong at Stride-Rite.
8. Bike Shorts
Now it is trendy to wear leggings that cut off right above the knee. The only time this would be appropriate to wear would be to pass the finger-length rule for the O'Neill Middle School dress code.
7. Democratic Debates
#MarianneWilliamson2020
6. Tik Tok
I am too old to understand Tik Tok– the app where people seem to just mouth the words to songs. I do not think this is funny, so Class of 2023 you better help me out. I am an old man.
5. Working Girl Summer
This goes out to our very own Sarah Barber, who worked upwards of 50 hours a week this summer at Cypress Cove. Chase that bag, and get that tan (she's orange). 
4. VSCO Girls
A VSCO Girl is just any girl who blindly follows trends.  Again, it is something I feel like I am too old to understand. A freshman made fun of me for having a Hydro Flask water bottle yesterday and made the sound "sksksksksk" in my ear. I wanted to throw a penny at him.
3. Lollapalooza
Lollapalooza was the most fun event of the summer. I loved seeing teens from Naperville do the most and feeling like I was going to die in a mosh pit. Seriously though, seeing Tame Impala made me cry. Ariana Grande, not so much.
2. Area 51
This summer a Facebook Group titled "Storm Area 51, They Can't Stop Us All" went viral on twitter. This lead to a series of tweets and memes all about raiding said government space. Some were just so funny. Who wants to fly to Nevada? They can't stop all of DGS.
1. Hot Girl Summer
Hot Girl Summer by far is the best trend of Summer 2019. Based off of a song by Megan Thee Stallion and Nicki Minaj, Hot Girl Summer is simply about living your best life. Whether it be going on a rich person's yacht, or just feeling confident– you had a Hot Girl Summer. Rest in peace to all of us living our best lives.