Senior send-off: Matt Straus
Hang on for a minute...we're trying to find some more stories you might like.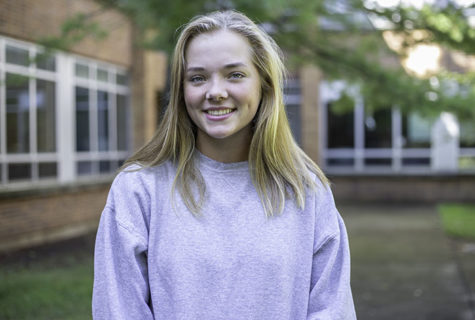 More stories from Tatum Mitchell
Q: What activities have you been in at DGS?
A: I have been apart of cross country,  football, wrestling, ACE and a special Olympics coach
Q: What has been your favorite memory at DGS?
A: DJ chicken wang coming during our lunch
Q: Who's your favorite teacher?
A: Mr. Fudacz
Q: Where are you going to college?
A: Augustana College
Q: What activities are you interested in doing in college? (sports, etc)
A: Wrestling, Superfans and environment club.
Q: What are you looking forward to most about college?
A: Having a lot more freedom and sleeping in for most days. Definitely making new friends and visiting other friends at different colleges.
Q: Would you rather be stranded on a desert island with Dwayne "The Rock" Johnson or Jennifer Lawerence and why?
A: The Rock because he could swim all the way back to society with me on his back, like Spongebob did with David Hasslehof.
Q: How does it feel to be Tik Tok famous?
A: Well I try to stay humble, remembering where I came from. The most important rule is to have fun when making them.