Fake Insta, real self
'Finstas' prove messy is OK
Hang on for a minute...we're trying to find some more stories you might like.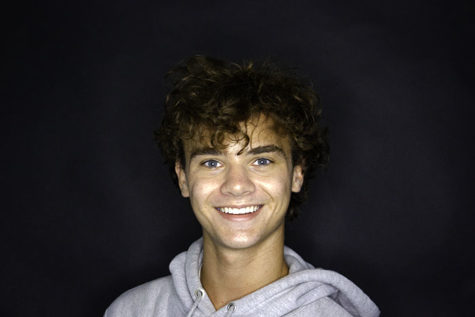 More stories from Jacob Casella
Without my finsta I would lose my mind. Without my finsta I would have to send out a mass text to my friends looking for my brain — I would need Find My iPhone for it.
You may ask, what is a finsta, and why could I not live without it?
Well, a finsta, or spam account, is a second Instagram account that many DGS students possess.
In 2019 every high schooler's real Instagram is FaceTuned to the nines and is used just to make their image look good. On a finsta you are free to post your real thoughts and opinions free of judgement from your peers.
On people's finstas they post whatever they want. Some people vent about how happy they are and some about how sad they are. People may talk about serious issues to them, or their personal life that they are too afraid to share on their main account.
It's almost ironic; you're finsta is your fake Instagram, but you are actually your true self on it.
Though some people have serious finstas, the majority of the accounts are just funny.
My finsta is maybe one of the funniest finstas out there, @jaykuhbkaselluh, which is just a semi-phonetic pronunciation of my name.
If you are one of my 139 closest friends, you follow my finsta and you should consider yourself blessed for that opportunity.
My finsta profile picture is me in my O'Neill Middle School musical starring as Shrek, the ugly, green, huge, fat ogre.
Today, I look back at that horrible moment of my life and laugh. This is what a finsta: not being afraid to laugh at yourself.
As teenagers, we take ourselves too seriously as a whole. I believe that everyone should be able to make fun of themselves.
My biography on my finsta is just random emojis and the words, "Messy." I think that this word embodies me.
Then there is a link to my Blueprint staff writer page, which the epitome of #shameless self promotion.
My finsta post features 1,000 pictures and videos and they are all me trying to make people laugh. I, being my competitive self, must achieve the most laughs on my finsta. I think I am doing a good job, being unapologetically my ridiculous self.
My finsta is light and fun because deep down that is what I am. I may sometimes be dramatic, admittedly, but my finsta proves that I am simply light-hearted.
If you are a worrier, then you worry more on your finsta. You post about the nine AP classes you take in an eight-period day, and your friends support you.
We are our truest selves on these accounts. Now this is what we need in a time when we have to be perfect.
"Messy." is OK.