A love letter to Diet Coke
Hang on for a minute...we're trying to find some more stories you might like.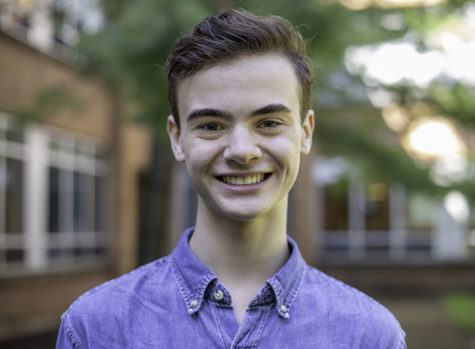 More stories from Jacob Casella
Dearest Diet Coke,
I want to say thank you.
Thank you for being there through thick and thin. Thank you for making me happy when I am sad and making the good times of my life even better.
Thank you for your taste — your bubbles and your caramel coloring. Though I have had to reverse the effects of your caramel coloring on my teeth with hundreds of dollars worth of Crest Whitestrips, every sip has been worth it.
I start my day with you.
I am a late person, naturally, but I never forget to grab a can as I run out the door in the morning. Then comes third period, and I am so happy to hear the crisp sound of the can opening in class.
Lunch comes fifth period, and I see you again. Physics is seventh, and I have my friend fake cough so I can open you quietly in the back of class. I could get in trouble for having you with me in a lab classroom, but the danger is worth the reward.
I get home and enjoy you with dinner and then while I do my homework.  You are the only reason I am so bold and energetic — I am always highly caffeinated.
Starting and ending my day with you makes every day worthwhile.
I love you more than suburban middle-aged women do. You make my heart beat faster and faster. I appear to be a healthy person but have a very high resting heart rate because of Diet Coke. Help me.
Yes, our love has not always been perfect. We have our ups and downs — spills on clothes and spells of me wanting to become actually healthy and give you up.
I have not always been faithful. I know there is an elephant in the room, Diet Coke.
La Croix.
Sometimes I do replace you with La Croix, and for that I am sorry. I think that it might be better for me, sometimes.
In all honesty La Croix is a healthier beverage.
When I replace you, beloved Coke,  it is because La Croix seems exotic and enticing, and I know that is no good excuse. With one sip of the beverage, I know that you will always reign supreme in my heart.
Something about your aspartame and sucralose always draws me back in. You may not be right for me, but you are the one for me.
So, I risk having health risks later in life. Every risk is worth another moment with you.
Forever yours,
Jacob