I hated my identical twin brother — until he started dating my best friend
Hang on for a minute...we're trying to find some more stories you might like.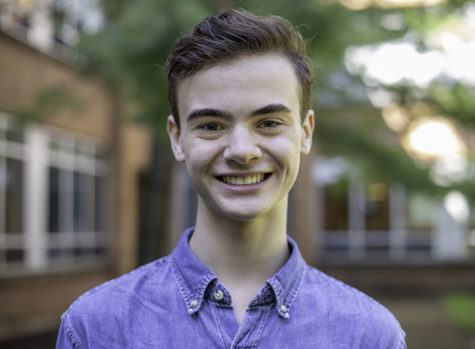 More stories from Jacob Casella
I hated my identical twin brother until he started dating my best friend.
OK, so that may seem harsh, but it all makes sense once I explain myself.
My twin brother, Griffin, and I were very close when we were younger. Then came puberty and middle school, and Griffin and I began to change. With hormones raging and more and more people to become friends with, Griffin and I simply grew apart.
Neither of us was nice to each other, honestly. I became my classic diva-esque, arrogant self, and Griffin became mean about me and my friends' love of being the center of attention.
We were the furthest apart going into our junior year. We became extremely busy doing the opposite types of activities and lost touch. I would literally go weeks without seeing him, and I'm not kidding.
When you are at school until 7 p.m. every night and then have four hours of homework to do, you lose touch.
I couldn't understand how siblings who lived across the country did not talk every day, but then I realized you could lose touch with the person when they live in the same house — you could lose touch with your own womb-mate.
This past November, Griffin started dating one of my best friends, Kate — and it brought us closer. I usually hate emotions and family and heart, but this story is kind of cute.
I was actually on one of their first dates, which was fun for me but awkward for Griffin. He became the third wheel on his own date because of course, I took up the center of attention.
Kate and I are pretty similar — we both love attention. We are constantly on our phones and don't do a lot of homework. We are also two of the funniest people of the Earth. When we tell Griffin that we are similar, it makes him want to vomit. I laugh.
I asked the two of them if I could write this, and Kate responded. Griffin didn't.
People who go to Kate's high school, DGN, didn't know the difference between me and my twin. They would ask her, "Kate, you know your boyfriend is gay? Right?"
She would have to say, "No I'm dating Jacob's twin — who is definitely not gay."
Kate's Instagram profile is full of pictures of me and Griffin. It seems like every picture is with one of us, but every other picture the guy looks cuter, more well-groomed, more fabulous and hotter. (Me.)
Is it rude to say that I think I am the prettier identical twin?
Before Griffin started dating Kate, I thought he was this super hardcore, dude-bro, hardbutt with no emotions, but one day Kate told me Griffin was really in touch with his emotions and, for lack of a better word, soft.
I am emotionless and cold. When I found out Griffin was soft, my heart melted.
It was cute, disgustingly — and I actually felt happy for him.
After years and years of growing apart, fighting constantly and genuinely believing I would not talk to Griffin after we left for college, I actually began to like him. All because of Kate.
I don't know if it is good to condone high school love as life-changing, or love as life-changing in general. I am not that kind of person, really, but I am rooting for Griffin and Kate.
It's not all sunshine and rainbows. Griffin and I still fight (now about petty things), but Kate can get involved and help us fix it.
This past weekend Griffin got in trouble with my parents, and I received a text from Kate and my mom and dad all telling me to do separate things. I was scared from getting all these commands, but happy my phone actually rang. (I'm lonely.)
Sometimes, Griffin or I will get a text from her saying to apologize to each other.
Kate once said that we deserved a reality show, and in classic Jacob and Kate fashion, we screamed about it while Griffin started rolling his eyes.
Last week Griffin wrote about us for an AP Spanish project. He read it to me, and I do not speak a lick of Spanish.
I didn't understand a word of what he was saying but began to cry. The story of love and weirdness and togetherness and brotherhood made me emotional, even if I only understood, "Hola, me llamo Griffin."
Kate is the essence of the fun and flirty brand and is like everything I want to be. I have a sister who I love, but now I know what it is like to have a sister-in-law.
I really hope my future sister-in-law can be my best friend like Kate is. Or even better, in six months Griffin and Kate can get married.  In Illinois the law is 18.
(I'm not being serious.)
But seriously, I would be the perfect best man. I mean imagine me giving a toast, the whole room would totally be dying.
It's crazy for me to think that less than 4 months ago, I hated Griffin's guts.