I want AirPods so people like me more
Hang on for a minute...we're trying to find some more stories you might like.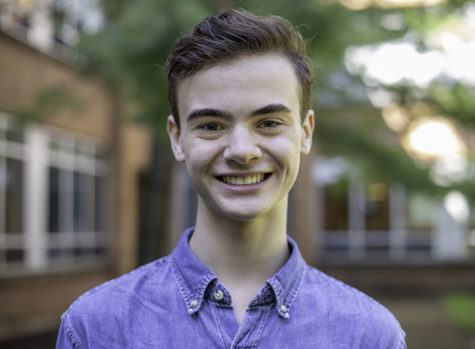 More stories from Jacob Casella
I'm jealous of everyone who received AirPods for Christmas — so jealous.
But the thing is, I did not want AirPods until everyone else had them. This Christmas, AirPods were the hottest gift. All of my friends and every stranger I saw in public was walking with those white, little, cordless headphones.
AirPods are Apple's answer to wireless headphones, which are not a new item.  Beats and other brands have had athletic earbuds without wires for years.
AirPods go for $160 — that is so much money, and I am not one to call things expensive.  I am the first person to say, "Yeah that coat was only $200."
But, for those literally horrible Apple headphones without a cord, $160 is so ridiculous.
The thing is, if you have AirPods, you're cool now — and I'll do anything to be cool. AirPods to me are half a joke and half a serious want, and I am stuck in this blurry middle deciding if I really want them.
Last night I had a nightmare where the whole school was making fun of me because I didn't have them.
And although I think I need AirPods, the best part about the AirPod trend is making fun of people who got them. When I make a joke, I will go in hard. 
I will do anything for a laugh and the slightest bit of attention.
One day over break, I was hanging out with a few friends when I found out that one of them received AirPods. This girl is not one to flash expensive items. She felt bad she had AirPods, so of course I made her feel worse.
I posted a picture on Instagram that day of all of us together. We went to the Lincoln Park Zoo or something. In the caption I stated that I wish I got AirPods, but I wasn't her. She was so upset it was funny.
This was not the end of my AirPod mission. My friends and I Googled knock-off AirPods online, and they exist. Now, of course, you can look like you have AirPods without actually having them.
We titled them, "FairPods," meaning fake or faux AirPods.
A few days later, we drove together to a New Year's Eve Party. Me, being my crazy and attention-loving self, pulled a stunt. I took a pair of old headphones and cut the wires off. When my friend walked in the car I pretended that I, too, had AirPods.
About a week ago, I saw a tweet that read, "I'm 5'11" but 6'8" when I have my AirPods in."  Now, I'm 5'8", but knowing me, if I had AirPods my ego would shoot up to 7'8".
It's just so crazy to me that we as teenagers put so much value on an item so small as headphones. In a way it is sad, and in another, it is completely intriguing.
The way we value stupid items just because everyone has them fascinates me. I wish I knew the science behind trends, but I quite frankly am not smart enough to figure it out.
For now, in classic Jacob Casella fashion, I'll just keep wanting AirPods all the while dragging people who have them.