Top 10 worst trends of winter break 2018
Hang on for a minute...we're trying to find some more stories you might like.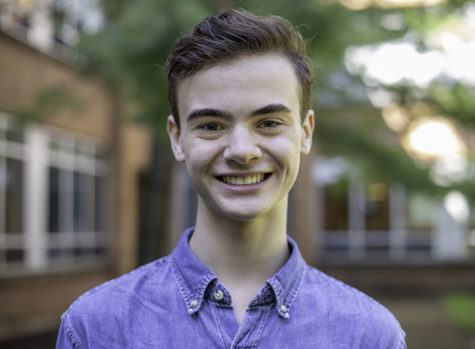 More stories from Jacob Casella
10. New Year's Eve parties
No one cares that you drank a whole bottle of Welch's Grape Juice and put it on Instagram. My Instagram feed was full of hideous pictures from hideous parties — except for my picture on my Instagram, @jacob.casella, which was honestly beautiful. Get on my level, thank you.
9. Horrible family vacations
I went to beautiful Peoria, Ill. over break to visit my mother's extended family. Peoria is disgusting.
8. Skiing in Wisconsin
I don't want to be that person, but skiing in Wisconsin is like skiing down the hill at O'Brien Park.  I can't ski, but I do not care that you went to Alpine Valley.
7. Sleep
Everyone's sleep schedule became majorly messed up over break.  I actually became nocturnal, which was not cute. I would wake up at 6:00 p.m. and stay up all night.  My parents were scared.
6. Grades
Emailing your teacher to round your grade is a place we've all been, but stop asking me what to do/how you should word your email. If your teacher says no, please don't cry. It's not that serious.
5. "Bandersnatch"
"Bandersnatch" is a new interactive movie from the Netflix series, "Black Mirror".  Now, I didn't watch it, but I heard so much about it that I know every little detail. It's not cute staying up all night re-watching a Netflix show over and over again and then talking to me about it.
4. Going into Chicago
"Chi City my city." Girl, no. We live in Downers Grove, 20 minutes away from downtown on the BNSF train line. Going to Millennium Park does not make you a true Chicagoan.
3. The Bears' loss
I don't like sports, but the Bears' loss on Sunday was pretty heartbreaking. Cody Parkey, please stay safe. I'm genuinely worried for you, buddy.
2. "Bird Box"
"Bird Box" was a new Netflix movie that everyone was talking about. It revolved around Sandra Bullock and having to be blindfolded because if you see, you die. Sandra Bullock did not work her butt off and have an award-winning career to be known as the woman from a stupid Netflix movie. Also, people are blindfolding themselves and running around in public to act like they are from the movie.  Even though I think that this is hilarious, please don't do this and be safe.
1. AirPods
By far, number one is AirPods — the $160 wireless headphones from Apple themselves. Everybody got AirPods for Christmas, just to look cool. Today at school, count all the pairs you see as kids walk down the hall. You'll scream.