Why I love final exams
Hang on for a minute...we're trying to find some more stories you might like.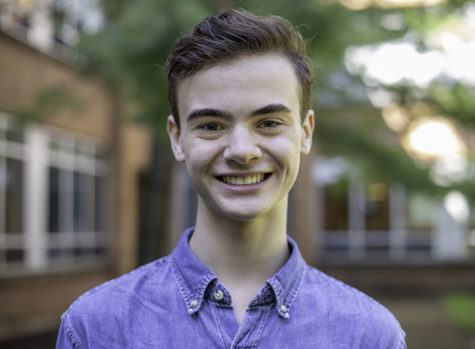 More stories from Jacob Casella
It's the most wonderful time of year– Santa Claus is coming to town in exactly a week, 2018 is almost 2019 and tomorrow at DGS we have our first day of final exams.
I personally love finals– so much. (Yes, I am 100 percent serious.)
To me, finals have always been like a break. You go to school until 1:30 every day and take three tests at most. Honestly, it really isn't that bad and I basically count exam days as fake days of school.
During finals week, every teacher has a hyper-nice persona because they know their students are about to poop their pants and support dogs come to DGS. This is overkill, but like, the best kind.
Finals are fake days of school, and I love fake days of school. You know, days you have to go but aren't really there. That's how I see finals.
I have the time of my life enjoying coffee and broccoli cheddar soup at Panera Bread, cramming for my next exam.
That's what the holiday season is about, you know, spending time with friends crying because your GPA is going down the drain.
Finals are a procrastinator's last chance and dream come true. Personally, I have never gone into a math final with an A in the class, but I have always left the exam with an A.
Finals are like a game for lazy perfectionists like myself.
We all know of the final grade calculator website. I personally have it bookmarked to the home screen of my iPhone– and I'm a pro at it. I enter my grades in the website and know exactly what I have to do to get what I want. I meticulously plan how much I have to study based on my grades and always do it to the perfect amount.
Finals is where high gear kicks in– it is like an adrenaline rush, a roller coaster, the nerd Olympic Games.
I know that I always get what I want, in everything in life, and final exams are where I lock in the grades I need.
To be fair, I have sometimes performed poorly on finals, too. But, as part of my crazy game I know which ones I can afford to bomb and usually those are the ones that I ease up on in terms of my stress and studying.
Final exams are the part of the year where everything is down to the wire, and when you're competitive but lack all athletic skill, finals become your sport.
I think I deserve a trophy that reads, "World's Best Finals Strategist."
I'd hang it next to all of my participation trophies and ribbons from my Downers Grove Park District sports days…
And my parents would finally be proud.