'Dad' clothes take DGS by storm: don't be an idiot when partaking
Hang on for a minute...we're trying to find some more stories you might like.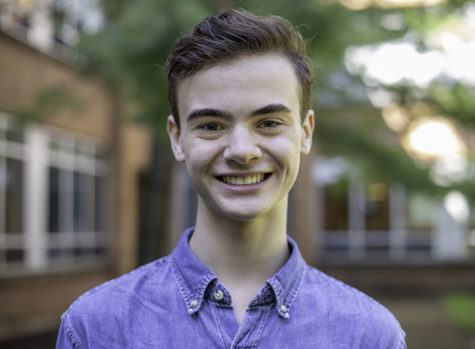 More stories from Jacob Casella
For my 16th birthday my grandmother gave me 15 sweaters — from my dead grandpa's closet. Morbid? Sort of. But those over-sized sweaters from the 1980's are so in right now.
A new trend that has popped up and can be seen around the halls of DGS is dad clothes. What are dad clothes you may ask? Well, they are just what they are named for: articles of clothing that look like (or do) come from a dad's (or other older man's) closet.
We've all seen that one girl who is actually a size extra small strut the hallways in a tee shirt that is an extra, extra, extra large.  
That T-shirt is usually paired with a pair of Lululemon running shorts, and in this season, a pair of Birkenstocks. The T-shirt is so big, that the shorts get lost. If you ever see a girl who looks like she is not wearing pants, she is on that dad clothes bandwagon.
What do these "dad" shirts read?  Well, just about anything vintage. From sports teams to colleges to bands to restaurants, dad apparel covers just about everything. The genre is pretty wide; just make sure it looks like its from your father's closet.
You know that one T-shirt that your dad has that your mom begs for him to throw away?  That one T-shirt?  The one where you have war-flashbacks of your mother screaming at your father to throw that T-shirt away, but he just won't do it because it's his favorite shirt?
That shirt is the epitome of this dad clothes trend taking 2018 and DGS by storm.
Just like the trend of mom jeans from 2017, dad apparel is still riding strong into the end of 2018.
I would be a hypocrite if I said I didn't take part in this trend. The best gift I ever received were those 15 sweaters from my deceased grandpa. Chances are that if I am wearing a sweater it is from the closet of Bill Manning–may he rest in peace. Or if you find me wearing a huge T-shirt that reads "Lollapalooza 1991" or "Brookfield Zoo Premiere Member 2005" I stole it from my father's dresser after waking up at 7:45, when I needed to be at school by 8:00.
A few weeks ago, I dropped $200 at Goodwill to buy a truckload of dad-esque clothing. Was it money well spent? Debatable. But now I have a tee that has every collegiate rowing team to ever exist. So who really wins? It's me.
The style of dad clothes can also be found at the mall. Stores like Urban Outfitters and American Apparel heavily mark up dad clothes. A $95 sweater that looks like it's from your dead grandpa's closet – – that is just stupid.  Don't be an idiot when buying your dad clothes.
So the next time you see a student wearing the most hideous yet cute dad-esque outfit, remember that they are part of a bigger movement.  A movement where it is now cute to look ugly. Grandpa Bill, thank you for inspiring me.

About the Writer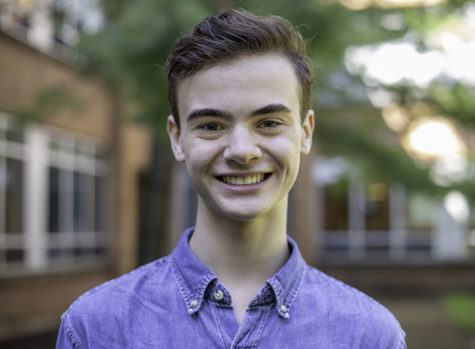 Jacob Casella, Social Media Director
Jacob Casella is a junior at DGS and is the Social Media Director for the Blueprint. He has been a member of the speech team at DGS since his freshman year. Casella competed at the IHSA State Final in speech his sophomore year. He is also a member of the Madrigal Singers at DGS; part of the drama club, Masque and Gavel and involved with an outside-of-school musical theatre group, Stage Door Fine Arts.
Casella would like to attend University of Texas at Austin, University of Michigan or University of California Los Angeles and would like to major in a communications/journalism field. In his little spare time, he enjoys going shopping at the Oakbrook Mall and watching VH1's RuPaul's Drag Race. Casella also has an obsession with Dolly Parton, and he was the country-icon for Halloween in 2017.
Casella volunteers as an English tutor at DGS. He is described by his friends and family as "a lot," "loud," and "extra." Though Casella is very "extra," he is not afraid to be serious when needed to, and he loves to conquer a challenge.