Teachers, follow formal email etiquette or don't expect me to
Hang on for a minute...we're trying to find some more stories you might like.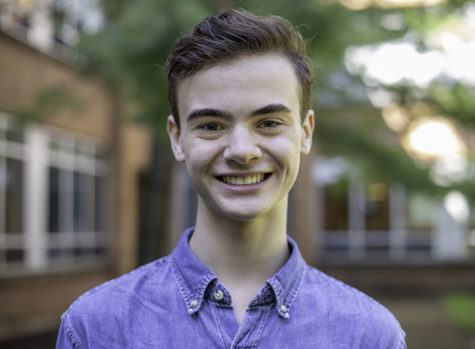 More stories from Jacob Casella
I'm the first person to admit that I miss a lot of school.
I have the immune system of a baby, and I am heavily involved in the fine arts and theatre department at DGS. This means that I go on a whole lot of field trips and miss a whole lot of class. During my sophomore year, I missed twenty days of school, yet only five for actually being ill.
Although my absences may be messy, I try my best to handle them in the most appropriate manner.  
Every year I listen to my teachers on how to write an email professionally. Writing a professional email is always a big topic at the beginning of the school year. And it seems to be one teachers get pretty heated and emotional over. I, being the model student I am (who misses a lot of class), makes sure to follow their instruction.
My emails are always superb. I champion myself pretty darn good at my composition of emails.  The Gmail app is my second home. In fact, I even have the grammatical program Grammarly setup to make sure my emails look beautiful.

My emails start with an appropriate header containing a hello and introduction of who I am even when I've been in said class for almost a whole year and my teachers know my dog's name, my favorite food, and the exact date when two guinea pigs in my second grade classroom used the restroom on my lap and traumatized me for life, I still start with a repetitive introduction stating my name and class period.
I will then state why I am missing class, ask what work I will be missing, say how much I love their class (even if I don't) and wish them a good day, week, month and life.

However, teachers do not always follow through. Rarely do I encounter a header, nice introduction and formal conclusion. Grammatical errors, incorrect punctuation, capitalization errors, and even misspellings riddle many teachers' emails.

And to top it all off, I have seen my teachers use emojis.

I get it, teachers are busy and have 30,000 things to do 24/7. However, I am pretty busy too.  Do you know how much time I spend writing those emails? Probably an hour and a half for each day gone of time that could be better spent.

The world is a less formal place than it used to be. We live in an era of the iPhone and 140 characters or less, and I am completely OK with it. I totally wish I could just Snapchat or direct message my teachers telling them I was sick.  
And admit it – that would be awesome. If "you" became "u" and "to" became "2," so much time would be saved in our lives. Just imagine sending your biology teacher "hey… im gunna  b sick 2day can u send me the hw? Thx :)"

But we don't live in that world.  
We have to respect authority, even when they are not as respectful back. I have no issue with respect; I am the first to get super nervous whenever I get in any sort of trouble.  
Last year I received a Dean's slip to pick up my lost Chromebook, and I cried.  No joke. I just want to be fun in the same way my teachers are in their emails. I would be so down to have emoji conversations with Mr. Indreika.

Teachers: be informal, be busy, get your point across as straight as possible. Let me do that too. Or, spend the amount of time I do and make sure your emails are beautiful.
Thx :)!!