Top Ten Tuesday: books in general
Hang on for a minute...we're trying to find some more stories you might like.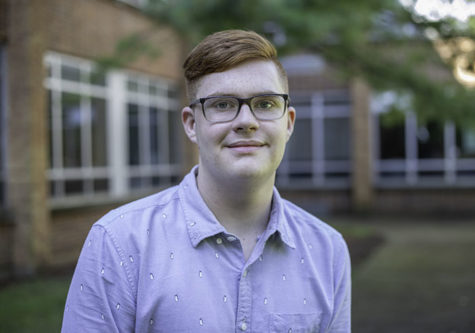 More stories from Colin Dodd
Love them or hate them, books are a major part of school. Many English teachers have reading time–or whatever they choose to call it in their class– so to survive high school, you're going to have to read. Here are some books I can recommend.
10: "To Kill a Mockingbird"
I have to put this low on the list because just about every English I class in DGS is going to read it during the year. It's a book about the adventures of the Finch family in 1933 Alabama, mostly following Scout Finch and is written by Harper Lee. It tackles racism, flaws in the U.S. school system and corrupt judicial systems all from the eyes of a young girl. This is definitely one of the better books that we're forced to read for a grade.
9: "Game of Thrones"
We've all heard that title, but mostly as a TV show and not as the title of the first book in the series A Song of Fire and Ice by George R.R. Martin. The book's viewpoint changes multiple times throughout, so it is easier to say the book follows the events of the world at combat rather than one specific character. It is not for the lightest of hearts but still quite a good read.
8: "Ashfall"
This book is about a scary–yet very possible–future. Yellowstone mountain erupts and a major portion of the sky is saturated with ash. It follows a teenager named Alex as he tries to get across Iowa, surviving the new world and meeting farmers. This book is the first in the series of the same name by author Mike Mullin, so you might just get hooked.
7: "Beautiful Disaster"
Here's a book for a romance lover, that was totally recommended to me by a friend. A girl named Abby, while trying to deal with her past, is noticed by an underground fight club member named Travis. Author Jamie McGuire is great at writing the characters and the relationship between them, so just about anyone will have a great time with this book.
6: "Wrath and the Dawn"
If you love reimaginings as much as I do, this is a great one. Renee Ahdieh reimagines the Arabian Nights story about a girl attempting to expose a leader that kills all of his wives. It's another series starter, so make sure you're ready for commitment.
5: "The Three Musketeers"
Probably the oldest book on this list, but words don't age. Alexandre Dumas is famous for this book and that is with reason. It's a grand adventure of a young and rash man trying to find success and love amid scandals and war in France. It is an old and slightly more difficult reading, but it's still a favorite of mine.
4: "Reaper Man"
Reaper Man asked the question not many knew: what if death was fired? Terry Pratchett brings the readers this scenario from a man meant to die trying to figure out what's going on and the perspective of death himself as he tries to understand life from a human's perspective. I advise you to be ready to have an existential crisis, to laugh out loud and cry a bit.
3: "Hitchhiker's Guide to the Galaxy"
Never forget a towel when crossing universes! While not an actual guide, you learn through the eyes of Arthur Dent as he becomes a hitchhiker after Earth is destroyed because room was needed to make a space highway. Douglas Adams won his fame through this book and it was deserved because everyone who reads can't forget the number 42.
2: "Sword of Destiny"
Though not technically one story and originally published in magazines, Sword of Destiny is one of my favorites. Andrzej Sapkowski published a bunch of short stories and put them into one deep book about a monster hunter dealing with morals and abusive relationships. Some of you might have heard a bit of this story, as it was later adopted into the game series The Witcher.
1: "Jingo"
War is something that we have been told about from a young age and Jingo asks, what is it good for? This is another Terry Pratchett book, but this time about a police captain attempting to solve a murder in the midst of a war. Some of this book is downright chilling while other parts have made me laugh harder than anything. This is my favorite book of all time and I recommend it to all.