'Be the change' is just the beginning
Hang on for a minute...we're trying to find some more stories you might like.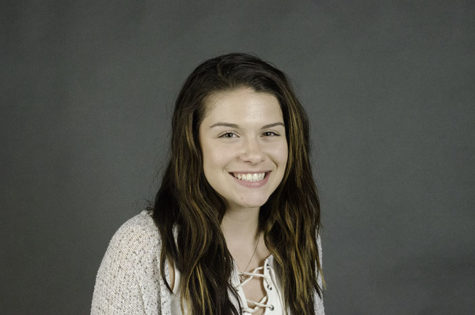 More stories from Kora Montana
More stories from Katie Anthony
In the rush of finals week, hustling students had their eyes turned away from the sea of people in front of them and instead pointed to the newest addition to the social studies hallway. Lining the wall of the C hallway are painted letters that read "be the change" accompanied by six photos showcasing historic events.
Many students were surprised by the change in the otherwise uniform hallways. Sophomore Brad Gall described his first impression of the new signage.
"It was nice to see it up in the hallway … it's something someone will notice," Gall said.
While the project took less than a day to present itself to DGS staff and students, the idea has been brewing within the social studies department for a while according to social studies teacher Laura Rodey.
"There's a social studies committee where we work together to try and make our hallway, at least in the social studies wing, more inspiring and thought-provoking," Social Studies Department Chair Christopher Esposito said.
The words "be the change" were chosen carefully by teachers that included themselves in the committee surrounding the mural. Esposito feels those three words have a deeper meaning within the curriculum.
"Be the change is the first one because that's a concept that is really central to social studies," Esposito said.
The mural will not stand alone. Plans are already underway within the committee to implement similar pieces throughout the C and D hallways on the second floor.
"We are working on mocking up several other ones it is our hope to have another one installed before you guys get back from break," Esposito said.
Senior Mia Pinto welcomes the change of scenery to DGS. She feels the mural is unique in comparison to the others that line DGS.
"It's cool to see, it's a lot different than the DGS and mustangs ones we have on the first floor," Pinto said.
Teachers plan to continue planning and coming up with new ideas for the murals. Their ultimate goal is to showcase students engaging in civic action. The photos currently displayed are taken from historic events, not student activities.
"We also want to incorporate students so it's not just these far away people who we've never met and we've never fought with. There are lots of students in the school doing really cool things in and out of school too," Rodey said.